Review Details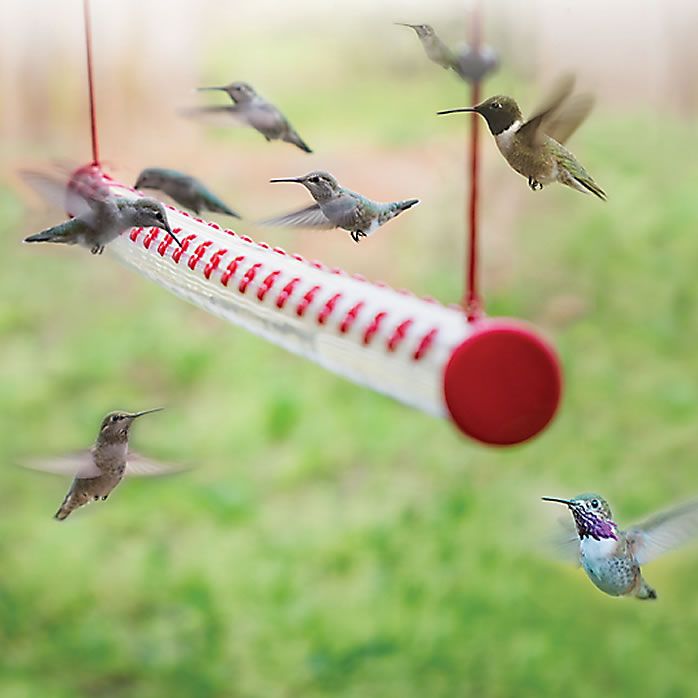 Perky-Pet® 4 ft Hummerbar® Hummingbird Feeder - 32 oz Nectar Capacity
Product Review (submitted on July 29, 2018):

I purchased this product thinking that it was a new and unique way to attract hummingbirds. It is not. The bar, which contains the food, is too deep for the hummingbirds to access about 80% of the liquid. Virtually impossible to get level- if the liquid is in motion it will move to one side, make the bar unlevel and the food will drip out the lower holes. If you can get it level again, you need to refill it —but the very act of filling the bar their causes this to happen again. Stick Floor. Great ant feeder. My particular feeder leaked from an end stop and I have been unable to remove the adhesive that was used too put the large marketing sticker on the item. The cost of shipping ( which was much more than it would cost me to return it to Perky Pet) means that I would pay $16 for shipping and $10 for shipping return on a $25 item. From a marketing point of view, it makes a nice picture, but I can't imagine that the person who designed this ever actually used it. I regret that I can't say anything positive about it.

Response From Woodstreambrands

Jennifer : Consumer Relations Representative

Hello John,

Thank you for providing this feedback! We are very sorry to hear of this experience and want you to be satisfied with your purchase! Our products are covered by a 30 day satisfaction guarantee and a one year warranty with a copy of the purchase receipt. Please feel free to contact our Consumer Relations Team at 1-855-PERKYPET (1-855-737-5973) for further assistance. We are happy to help!