Review Details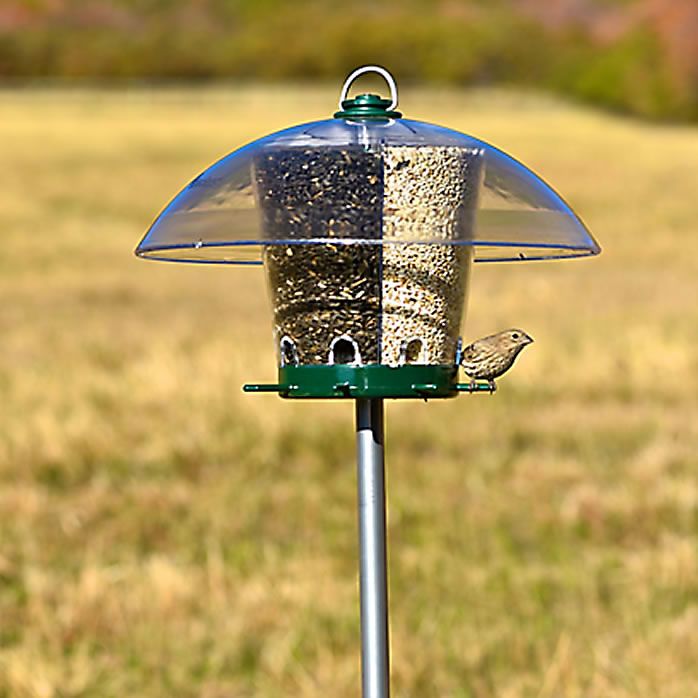 Perky-Pet® Universal Bird Feeder Pole
Product Review (submitted on November 15, 2018):

Just came from driving that sleeve into the ground ... even though I did use a block of wood (as suggested) the plastic sleeve kept breaking off in chunks both on top and in the ground (which was not even frozen) probably because it's made of cheap plastic! When there was about 2" of the sleeve still sticking out of the ground, I decided to place the pole into it and use that block of wood to drive the steel pole rather than continue to loose so much of the cheap plastic sleeve to continued breaks. Once that pole was placed into the sleeve it wouldn't come out again! This will prove annoying when the time comes to mow the lawn. Wanting the job done, I used that block of wood to pound on the pole to drive it in further in then finally managed to secure (what I assumed) was about the required 12" depth. The birds better come after this disappointing installation.

Response From Woodstreambrands

Jennifer : Consumer Relations Representative

Hello,

We are very sorry for this experience! This feedback is appreciated and has been shared with our Product Managers. For the best results, we recommend digging a 12 inch hole before installing the sleeve into the ground.

Your satisfaction with your purchase is important to us and we would like to make this right! Our products are covered by a 30 day return policy and a one year warranty with a copy of the purchase receipt. Please feel free to contact our Consumer Relations Team at 1-855-PERKYPET (1-855-737-5973) for further assistance. We are happy to help!