1L 3 in 1 Garden Spray 6PK
As low as
CA$14.19
Regular Price
CA$14.19
Earn 280 rewards points on your purchase! Learn More
Controls fungus & disease, and kills multiple insects on contact
3-in-1 spray works as a fungicide, miticide, and insecticide
Does not harm beneficial insects when used as directed
Apply every 7-10 days when listed insects, mites, or diseases are present
Can be used up to the day before harvest
Available Sizes: 1 Pack or 3 Pack
Best Used For:




Safer's® 3-in-1 Garden Spray
Safer's® 3-in-1 Garden Spray combines the power of a fungicide, an insecticide, and a miticide to knock out your garden problems. Now, you can control fungal diseases, insects, and mites with one simple solution. There's no need to be a gardening expert to have a healthy garden – our 3-in-1 Garden Spray tackles it all. This unique formulation is gentle on most plants and can be used right up until the day before harvest.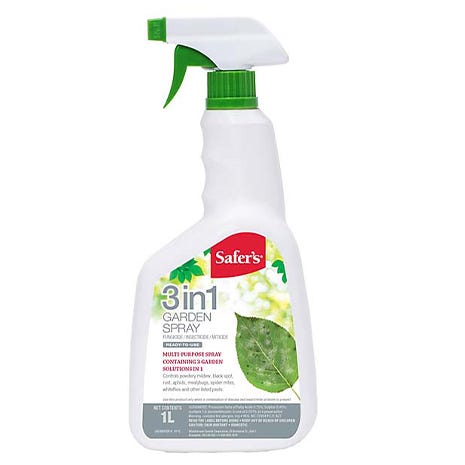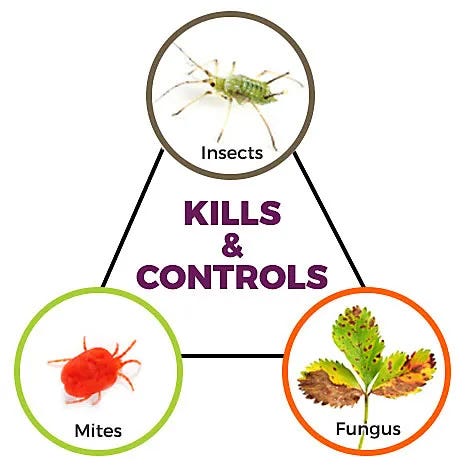 Three Solutions in One
Potassium salts of fatty acids, derived from natural fats and plant oils, kill destructive insects such as aphids, mealybugs, spider mites, whiteflies, and more on contact. It works by weakening the protective outer shell of soft-bodied insects, ultimately causing them to dehydrate and die. Diseases, including powdery mildew, black spot, and rust, can quickly spread and cause irreversible damage. Sulfur attacks these fungal diseases by creating an unwelcoming environment for disease growth, ultimately stopping the spread of the fungus.
How to Use Garden Spray
Spray your plants at the first sign of insect damage or disease. For best results, apply in the morning or late evening. Repeat the application every 7-10 days as long as listed insects, mites, or diseases are present. It's important to thoroughly cover all plant surfaces (including the bottom of the leaves) and to continue to spray the solution to the point that it begins to drip off the plant. The spray can be used up until the day before harvest.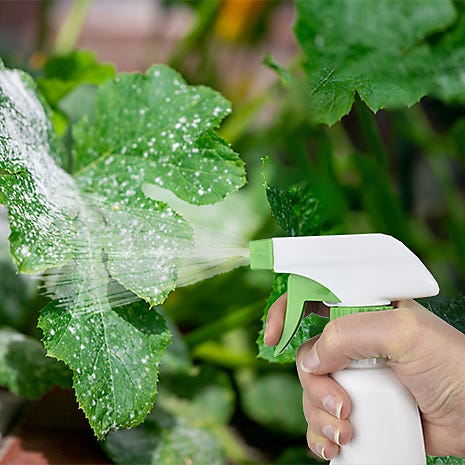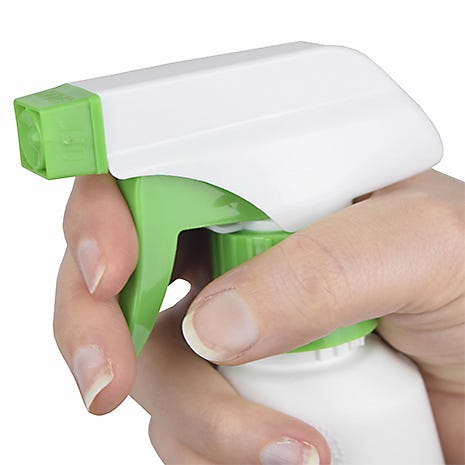 A Convenient, Ready-to-Use Solution
When damaging insects or fungi attack your garden plants, having a solution that's simple and easy-to-use is the way to go. Safer's® 3-in-1 Garden Spray comes in a convenient ready-to-use to make controlling fungal disease and eliminating insects easy. Plus, the bottle's sprayer head offers a consistent spray pattern, so you can target and eliminate garden pests.
Safer's® 3-in-1 Garden Spray Ready-to-Use Spray Product Details
Do you want to know more helpful details about Safer's® 3-in-1 Garden Spray? Take a closer look at the in-depth specifications for this product.
Complete Product Details »
Safer's® 3-in-1 Garden Spray Ready-to-Use Spray - 6 Pack
Model #
49-5470CAN6
Size
1 L
Quantity
6 Pack
Active Ingredients

Potassium Salts of Fatty Acids (0.75%)
Sulfur (0.4%)

Controls

Insects: Aphids, Earwigs, Mealybugs, Soft Brown Scale Crawlers, Psyllids, Rose or Pear Slug (sawfly larvae), and Whiteflies
Mites: Spider mites
Diseases: Powdery Mildew, Black Spot, Rust
Safer's® 3-in-1 Garden Spray Ready-to-Use Spray
Model #
C49-5470CAN
Size
1 L
Available Pack Sizes
1 Pack or 3 Pack
Active Ingredients

Potassium Salts of Fatty Acids (0.75%)
Sulfur (0.4%)

Controls

Insects: Aphids, Earwigs, Mealybugs, Soft Brown Scale Crawlers, Psyllids, Rose or Pear Slug (sawfly larvae), and Whiteflies
Mites: Spider mites
Diseases: Powdery Mildew, Black Spot, Rust

For Use On
Roses and flowers, ornamentals, fruits, and vegetables
Presentation
Ready-to-use Spray
Usage Notes

Shake well before use
Use at the first sighting of the listed insect or mite infestation and the first sign of the listed disease
Apply every 7-10 days when the listed insects or mites and the listed disease are present
Can be used up to the day before harvest
Do not apply more than 8 applications per season
Do not apply during periods of dead calm or when winds are gusty
Follow individual plant application instructions