DynaZap™ 1 Acre Insect Zapper
Earn 1260 rewards points on your purchase! Learn More
Effectively attracts flying insects and zaps them on contact
UV bulb generates warm light to lure insects
Durable, all-weather construction for 24/7 protection
Hassle-free defense – requires minimal maintenance
Protects up to 1 acre
Uses one 40W bulb 30300
DynaZap™ 1 Acre Insect Zapper
Fight flying insects with the DynaZap™ Insect Zapper. The lightweight, portable, and powerful zapper is designed to provide up to approximately 4046 m. sq. Flying insects are instinctively drawn to the included UV bulb, which generates a warm, attractive light. Once insects encounter the electric grid, they are zapped and eliminated on the spot. Easy to use, this hassle-free design needs minimal maintenance. With a durable, all-weather construction, it provides 24/7 protection - rain or shine.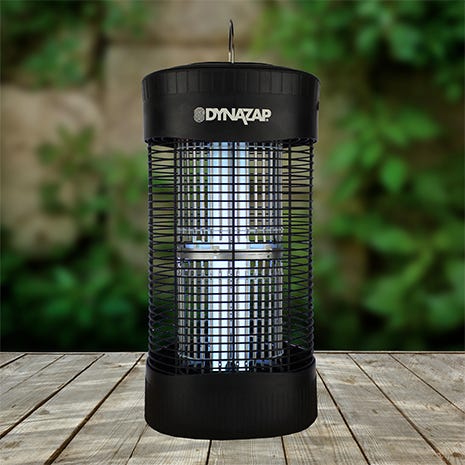 Protection All Season Long
DynaZap™ Insect Zapper technology covers up to an acre of your yard for total flying pest protection. First, the UV fluorescent bulb generates warm light, which is highly attractive to many pest insects. The bulb will last up to 4 months continuously, or about 3,000 hours. Once lured in by the UV light, the insects come in contact with the electric grid. They are immediately zapped and eliminated on the spot. This zapper provides instant relief from insects or the pests that fly into it.
How to Use
The DynaZap™ Insect Zapper makes it easy to start instantly reducing flying insects. Simply plug into an outside outlet and place 20-40 feet away from areas where people gather and about 6 feet above the ground. From there, you can let your Zapper run continuously for 24/7 protection. With the sleek design, it not only blends in with outdoor décor, but also has all-weather durability so your yard is always protected.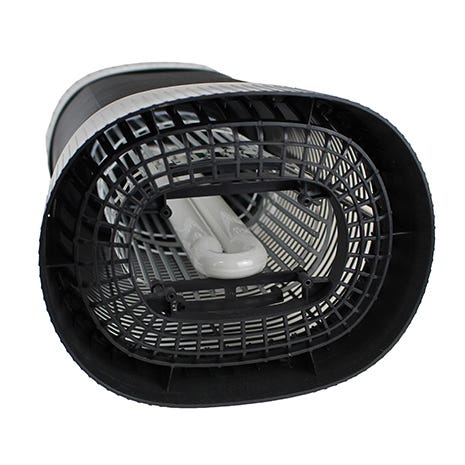 DynaZap™ 1 Acre Insect Zapper Product Details
Do you want to know more helpful details about the DynaZap™ 1 Acre Insect Zapper? Take a closer look at the in-depth specifications for this product.
DynaZap™ 1 Acre Insect Zapper
Model #
DZ30200SR
Dimensions
10.63" x 8.75" x 18.8" & 5.2 lb (selling unit)
For Use On
Outdoor flying insects
Cord Length
2'
DynaZap 1 Acre Insect Zapper
Model Number
DZ30200SR
Dimensions
10.63" x 8.75" x 18.8" & 5.2 lb (selling unit)
For Use On
Outdoor flying insects
Cord Length
2'