ElectroBraid® Copper Split Bolt Connector - 1-Pack
Earn 1580 rewards points on your purchase! Learn More
ElectroBraid® rope splicer Connector
Connects one braided rope to another without losing power
Includes 10 connnectors
ElectroBraid® Copper Split Bolt Connector
Whether you're installing an electric fence to keep livestock in your field or to deter unwanted animals from crossing onto your property, you can use this 10-pack of ElectroBraid® Copper Split Bolt Connectors for starting or terminating a strand. The copper coating extends the life of your electric fence because the connectors don't rust or get corroded. These connectors are also used for making electrical connections between the charger, grounding rods, and fence, and for joining strands without a decrease in power.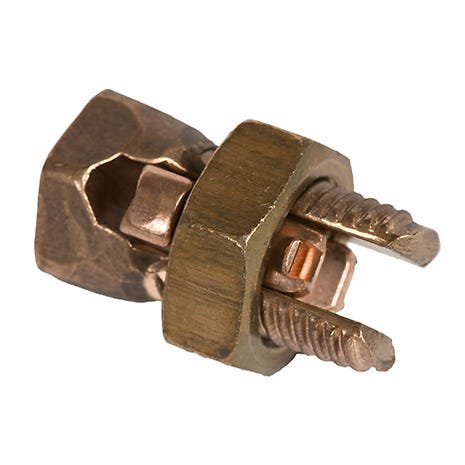 It's Easy to Connect Sections of ElectroBraid®
These split bolt connectors make it easy to join two sections of ElectroBraid®. Start by taping and singeing the Braid™ ends that need to be connected. Loosen two of the bolt connectors so they can slide over the Braid™ ends. The Braid™ ends should overlap by about four inches to form a good connection. Finally, tighten the connectors to hold the ends of the Braid™ in place.
Deciding How Many 10 Packs of Connectors You Need
These basic math calculations can give you the answer to how many connectors you need to splice strands of Braid™ together and attach it to end posts.
Multiply the number of end posts you have by the number of strands you plan to use.
Multiply the number of strands you plan to use by the number of fence lines that measure over 1,000 feet.
For each additional connection, add one connector.
Add the first three numbers together to determine the total number of connectors you need.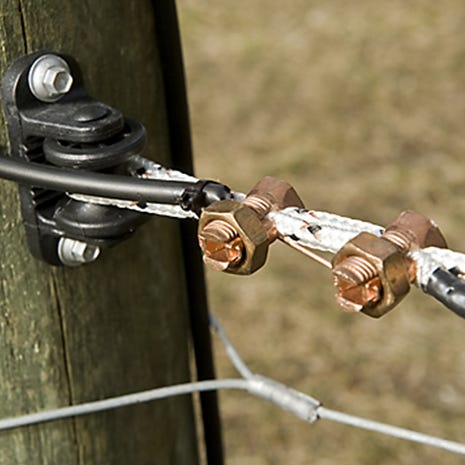 Attaching Braid™ to End Posts Is Easy, Too
Attach an ElectroBraid® roller insulator to the fence post. Singe and tape the Braid™ end and feed it through the insulator. Fold the Braid™ end back so it overlaps by several inches. Loosen the nuts on the split bolts and slide the Braid™ into the split. Tighten the connector to secure the Braid™. Move over about 2 inches, then attach a second split bolt connector.
Peace of Mind Knowing Your Animals Are Contained
Installing an electric fence, like ElectroBraid®, provides you with the peace of mind that comes from knowing your livestock are contained in your field. Other animals, namely large predators, are unlikely to attempt crossing over the electric fence if they get zapped once or twice. The copper wire that's woven through the Braid™ delivers the amount of current you need when setting up the fence.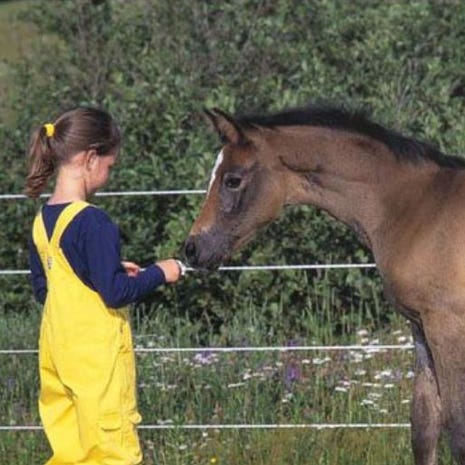 ElectroBraid® Grounding and Setup
Learn how to start your ElectroBraid® fence correctly from the ground up.

"I have been using these connectors on Electrobraid fence for almost 20 years with zero problems."
ElectroBraid® Copper Split Bolt Connector Product Details
Do you want to know more helpful details about the ElectroBraid® Copper Split Bolt Connector? Take a closer look at the in-depth specifications for this product.
ElectroBraid® Copper Split Bolt Connector
Model #
ASPLTC10-EB
Material
Aluminum with Copper Plating
Count
10 per bag
Electrobraid® Copper Split-Bolt Connector
Model #
ASPLTC10-EB
Material
Aluminum with Copper Plating
Quantity
10 per bag