Victor® Catch & Hold™ Mouse Trap
As low as
CA$37.99
Regular Price
CA$10.49
Earn 200 rewards points on your purchase! Learn More
Designed for humane catch and release of mice
Able to catch and hold up to 4 mice per setting
Lid opens for easy, offsite release after catches
Traps can be emptied and reused as many times as needed
Ideal for indoor or outdoor use
Available Pack Sizes: 1 Trap, 4 Traps, 12 Traps, or 24 Traps
Best Used For:





Victor® Catch & Hold™ Mouse Trap
Humanely capturing mice is a preferred option for many, and this Victor® Catch & Hold™ lets homeowners effectively capture mice without chemicals. Often, one mouse that you see means many mice you don't see, and a mouse infestation in your home or office isn't just a nuisance. Capturing and releasing mice somewhere they can't cause troublesome infestations is simple with Victor® traps.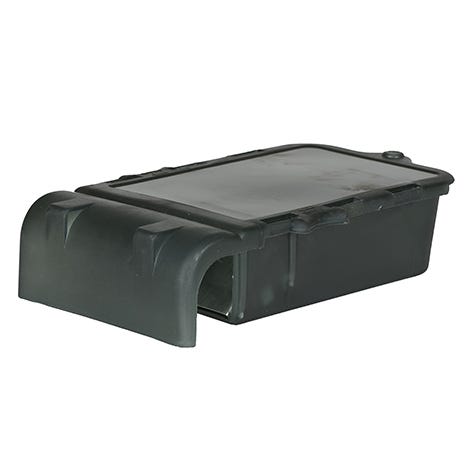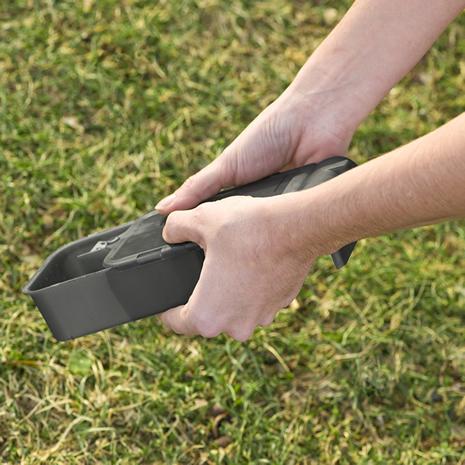 Free of Poisons & Snapping Parts
This Catch & Hold™ Mouse Trap uses natural baits to allow live capture and release of pest animals. These traps are also free from snapping parts like conventional mousetraps, ensuring small fingers or curious pets aren't injured by mistake. The fully sealed design means you never have to touch the mice. When it's time to release, simply open the secured lid and let the mice out.
Simple to Use
The Catch & Hold™ Mouse Trap is designed to be simple for homeowners to use, without ever having to touch a mouse. Simply bait the trap with peanut butter, and place where you know mice travel. Once the trap is full — it holds up to four rodents — follow the guidelines of your municipality to release them back into the wild, away from other neighborhoods. These traps may be used over and over until your mouse problem is solved.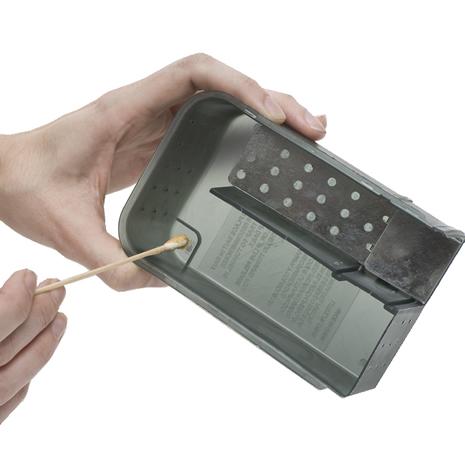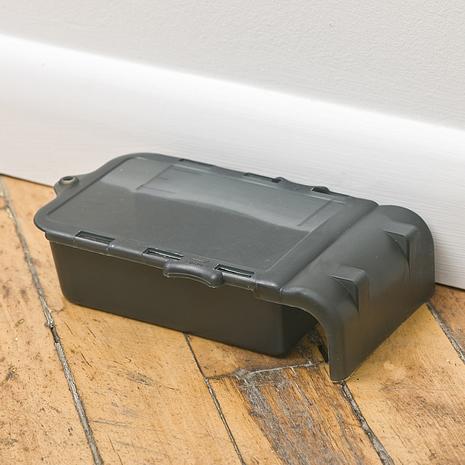 Trapping Tips
It's important to use the right number of traps. While you may only see a few animals, mice are fast and used to hiding. Studies show that more mice are captured the first night that traps are set, and choosing too few traps may mean the mice that remain are wary. Ridding your home or business from these pests can potentially take longer if not enough traps are set.

"Caught my little guest the first night I set it out. Released the little one back into the wild. Simple set up, easy cleaning and reusable. Highly recommended!"
Read More Reviews »
Victor® Catch & Hold™ Mouse Trap
Learn how to use the Victor® Catch & Hold™ Mouse Trap, this video gives you all you need to know about catching those mice that roam around.
Victor® Catch & Hold™ Mouse Trap Product Details
Do you want to know more helpful details about the Victor® Catch & Hold™ Mouse Trap? Take a closer look at the in-depth specifications for this product.
Complete Product Details »
Victor® Catch & Hold™ Mouse Trap
Model #
M333TRI
Quantity
1 trap
Trap Type
Live mouse trap
For Use Against
Mice
Victor® Catch & Hold Mouse Trap
Model #
CM333CAN
Available Sizes
1 Trap, 4 Traps, 12 Traps, or 24 Traps
Trap Type
Live mouse trap
For Use Against
Mice
Catches per Setting
Up to 4 mice
Usage Notes
Check the trap frequently so mice can be released in a timely manner
Materials
Plastic
Indoor or Outdoor Use
Indoors and Outdoors