Perky-Pet® Evenseed Silo Wild Bird Feeder
Earn 580 rewards points on your purchase! Learn More
3 compartments serves multiple seed types
6 feeding stations with perches for multiple birds
Monitor seed levels with clear plastic reservoir
Constructed of durable shatter-resistant plastic
Holds up to 3 lb of seed (1 lb per compartment)
Best Used For





Perky-Pet® Evenseed™ Silo Feeder
With the Perky-Pet® Evenseed™ Silo Feeder, you can satisfy the appetites and preferences of any bird species that visits your backyard! Thanks to the feeder's independent seed compartments, you can serve multiple seed varieties at the same time. You won't believe the number of species you'll be able to attract! Thanks to the built-in hanging hook, this feeder can be placed anywhere around your yard for amazing bird-watching views.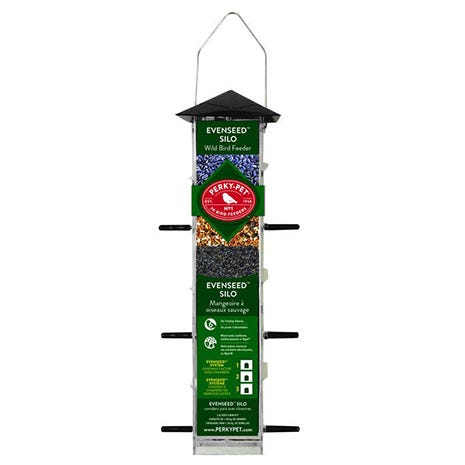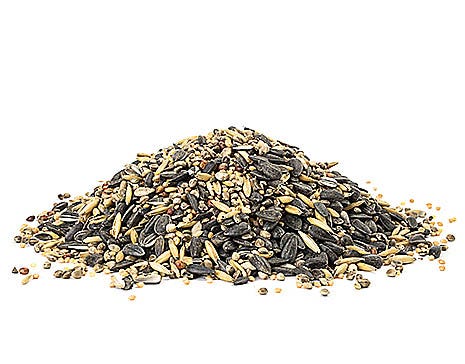 Serve Multiple Seed Types
The Perky-Pet® Evenseed™ Silo Feeder features three separate seed compartments, allowing you to serve up to three different types of seed at once. It's like having three feeders in one! By offering a larger variety of seed options, you'll easily be able to attract a wider array of your favorite bird species to the same feeder.
Six Feeding Stations
Birds won't be able to resist flocking to the Perky-Pet® Evenseed™ Silo Feeder! It features six feeding ports paired with comfortable perches evenly spaced around the reservoir so multiple birds can dine at the same time, and you can enjoy a better view. In addition, the feeder's Evenseed™ Technology allows seed to be evenly dispensed in each compartment. As one compartment runs out, birds can simply move to another perch where seed is still flowing.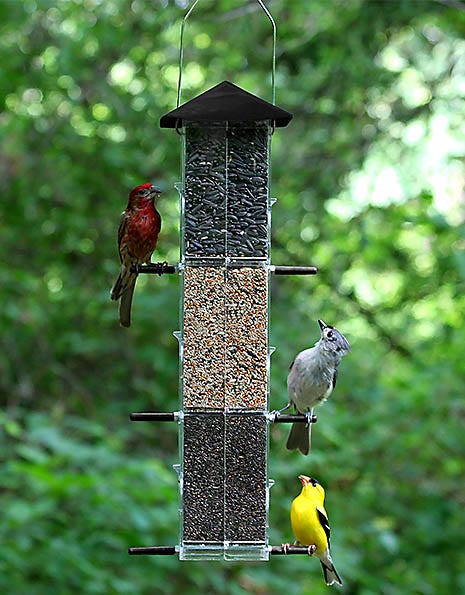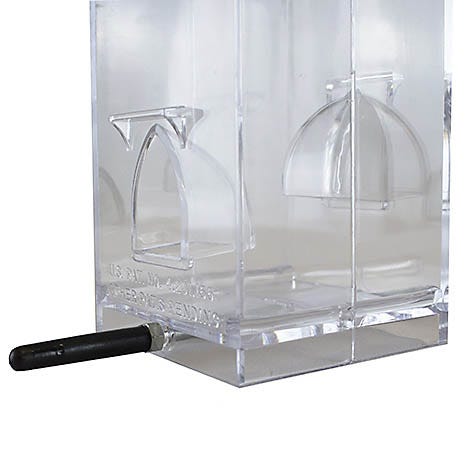 Easy to Monitor Seed Levels
For your convenience, the Evenseed™ Silo is constructed of clear shatter-resistant plastic, which not only ensures durability, but also makes it easy to monitor seed levels at a glance. Each seed compartment is able to hold up to 1 lb of seed, resulting in an overall 3 lb seed capacity. Built-in drainage holes prevent water from pooling in the reservoir so seed remains fresh for longer.

"INGENIOUS! It's so practical, too. Whoever designed this clever, well-constructed Evenseed Silo feeder deserves an award for creativity. Have had two for about 5 years, and aside from periodic cleaning & drying, both have been open for business 24/7 all year long, withstanding even blazing hot and freezing cold weather extremes near Cleveland Ohio, close to Lake Erie. We just ordered two more!"
Perky-Pet® Evenseed™ Silo Feeder Product Details
Do you want to know more helpful details about the Evenseed™ Silo Feeder? Take a closer look at the in-depth specifications for this product.
Perky-Pet® Evenseed™ Silo Feeder
Model #
112
Height
16.48 inches
Diameter
4.8 inches
Width
4.74 inches
Ports
6
Capacity
3 lb
Materials
Plastic
Perky-Pet® Evenseed Silo Wild Bird Feeder
Model Number
112
Weight
1.02 lb
Dimensions
20.5 in H × 3 in W × 6.25 in D
Capacity
3 lb
Feeding Stations
6