Perky-Pet® Navy 2-in-1 Wild Bird Feeder
As low as
CA$14.59
Regular Price
CA$17.19
Earn 340 rewards points on your purchase! Learn More
Ports adjust to serve all seed types including mixed seed or Nyjer
Easily monitor seed levels through the clear plastic seed tube
Six ports with perches allow multiple birds to dine at once
Complements any backyard setting
Available in red, green or blue
Holds up to 1.8 lb of seed
Best Used For




Perky-Pet® Navy 2-in-1 Wild Bird Feeder
With the Perky-Pet® Navy 2-in-1 Wild Bird Feeder, you can satisfy the appetites and preferences of any bird species that visits your backyard! Thanks to the feeder's convertible ports, you can easily switch from Nyjer® to mixed seed, or any other seed type with a simple flip. Throughout the year, you can easily change the ports as needed! Thanks to the built-in hanging hook, this tube feeder can be easily hung anywhere around your yard, garden or patio.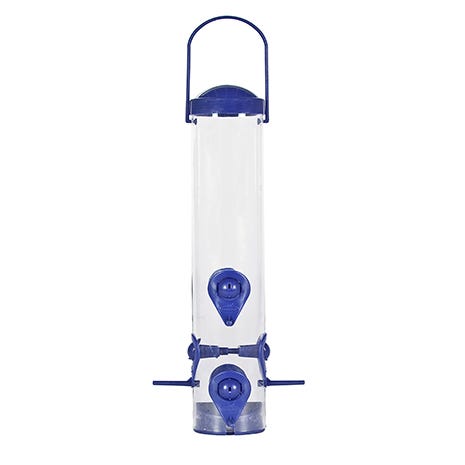 Adjustable Ports
With this unique feeder, you can easily go from serving mixed seed to Nyjer® with a minor adjustment to the ports. You'll be able to please the palates of your resident birds throughout the year without collecting multiple types of feeders. Simply flip ports down to accommodate Nyjer® or flip them up to serve sunflower seed or mixed seed.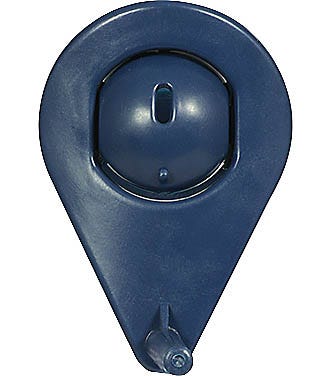 Six Feeding Stations
Birds won't be able to resist flocking to the Perky-Pet® Navy 2-in-1 Wild Bird Feeder! It features six feeding ports evenly spaced around the tube so multiple birds can dine at the same time and you can enjoy a better view. Plus, each seed port is paired with a comfortable perch.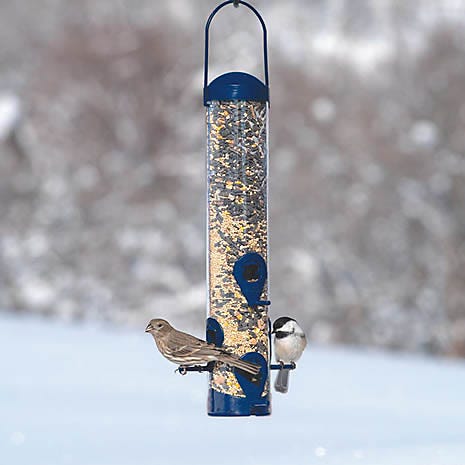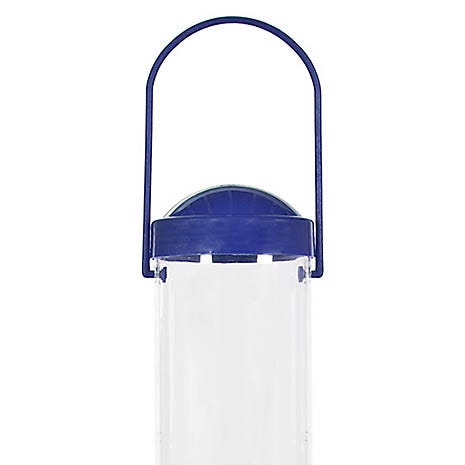 Never Run Out of Seed
The 2-in-1 Wild Bird Feeder is constructed of shatter-resistant plastic to ensure durability. The plastic reservoir is able to hold up to 1.8 lb of seed to keep your hungry birds in good supply. Plus, the clear plastic allows you to easily monitor seed levels so you never run out during peak feeding times.
Perky-Pet® Navy 2-in-1 Wild Bird Feeder Product Details
Do you want to know more helpful details about the Navy 2-in-1 Wild Bird Feeder? Take a closer look at the in-depth specifications for this product.
Perky-Pet® Navy 2-in-1 Wild Bird Feeder
Model #
3260
Height
15 inches
Diameter
5.88 inches (including perches)
Width
4.74 inches
Ports
6
Capacity
1.8 lb
Materials
Plastic
Perky-Pet® 2-in-1 Wild Bird Feeder
Model Number
326-C
Weight
.430 lb
Dimensions
17.9 in H × 5.9 in W × 5.9 in D
Capacity
1.8 lb of seed
Colors Available
Red, blue or green
Ports
6 with perches