TERRO® Flea Trap Refill Glue Boards
As low as
CA$37.79
Regular Price
CA$7.49
Earn 140 rewards points on your purchase! Learn More
Detects and controls indoor flea problems
SuperGrabber glue holds fleas and other insects fast for monitoring and removal
Change glue boards at least once a month, or when full
For use with the TERRO® Flea Trap
Available Sizes: 1 pack, 3 pack and 6 pack
Includes 3 glue board refills in each pack
Best Used For





TERRO® Flea Trap Refill Glue Boards
Detect, monitor, and control flea infestations inside your home with the TERRO® Flea Trap Refill Glue Boards. These refills will keep your TERRO® Flea Trap trap continuously running, so you can maintain constant protection against fleas. When fleas approach the trap to jump at their intended meal, they instead land on the SuperGrabber glue discs, which are nearly impossible for them to escape.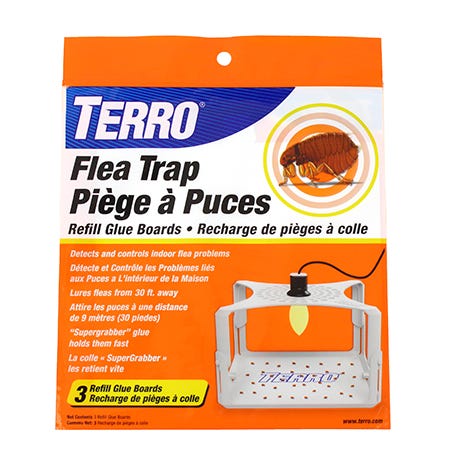 How to Use
Refilling the TERRO® Flea Trap is fast and easy. Insert the glue boards into the trap with the TERRO® logo side facing up. Next, remove the protective sheet to reveal the sticky SuperGrabber glue that's nearly impossible for fleas to escape. Turn on the trap's light and place in an area where fleas are common – typically where your pet spends a lot of time. Put in a fresh glue board every two to four weeks or when full.
How the Flea Trap Works
Why are fleas so eager to investigate the TERRO® Flea Trap? Adult fleas sense heat, which to them indicates a warm-blooded animal that they typically use as a host. By simulating the warmth of the host, the flea trap attracts fleas from where they live and hide. When the fleas jump toward the heat in an attempt to feast on their "host," they instead find themselves stuck to the SuperGrabber glue board, unable to escape. The glue board will also capture other insects that attempt to cross its path.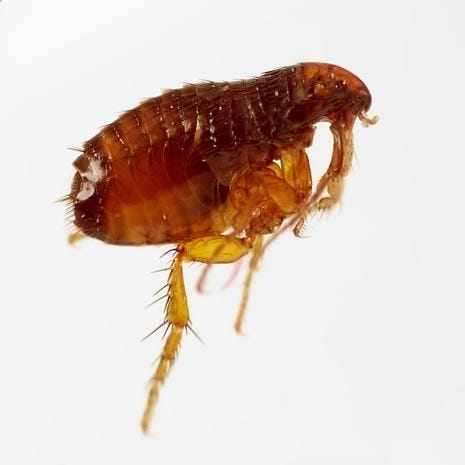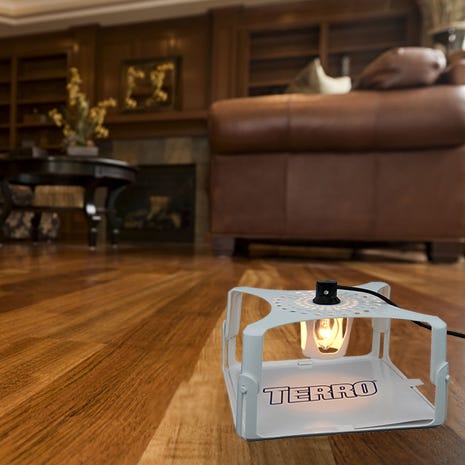 What if I'm Not Catching Fleas
If you notice you are not catching any fleas in your trap, it may be because you don't have a bad infestation at this time. Still continue to leave your flea trap on 24 hours a day as a preventive method. The population of fleas can vary week to week and catching a new batch of fleas before they can reproduce is a very effective way to control flea problems.
TERRO® Flea Trap Refill Glue Boards Product Details
Interested in learning more about TERRO® Flea Trap Refill Glue Boards? Take a closer look at the in-depth specifications for this product.
TERRO® Flea Trap Refill Glue Boards
Model #
T231
Includes
3 glue boards
Effective Against
Fleas and other insects
TERRO® Flea Trap Refill Glue Boards
Model #
CT231
Includes
Includes 3 boards in each pack
Dimensions
0.04 × 6. 75 × 6.5 in
Weight
.32 oz
Features

Detects and controls indoor flea problems
Change glue boards at least once a month, or when full
SuperGrabber glue holds fleas and other insects fast for monitoring and removal
Includes 3 glue board refills in each pack

Available Sizes
1 pack, 3 pack and 6 pack