As low as
CA$51.19
Regular Price
CA$56.88
Victor® Mouse Glue Board
2
5
5
1
Earn 1020 rewards points on your purchase! Learn More
Sticky glue surface securely traps mice and insects
No setting or baiting required – just place and catch
Large catch surface features strong, proprietary glue formula
Use lock tabs to fold into a tent and hide pests from view
Proudly made in the USA
Available in 72 or 144 count
Victor® Mouse Glue Board - 72 Traps or 144 Traps
Rid your space of mice and insects with Victor® Mouse Glue Board. Easy-to-use and fully disposable, these traps catch and hold mice on the large glue surface and keep them out of view until you're ready to throw them away.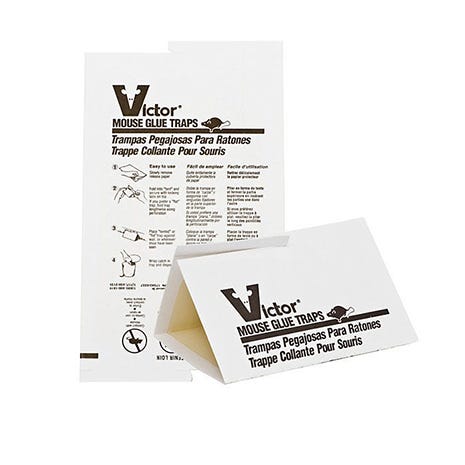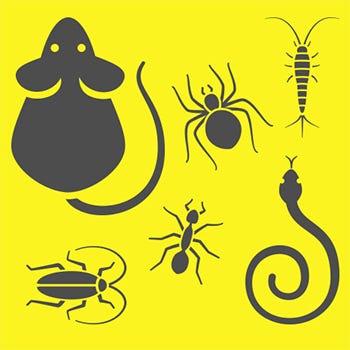 Large Sticky Glue Surface
Each mouse glue board trap has a large surface covered with a proprietary glue that's designed to trap and hold mice and other rodents. The sticky surface is also ideal for trapping large and small insects.
Disposable Tent Design
Keep the trap out of sight and away from pets by taking advantage of its tent design. The lock tabs fold in to create a tent that covers the sticky surface, keeping it hidden from view and the glue away from pets or children. Once the mouse has been caught, the whole thing can be thrown away for easy cleanup.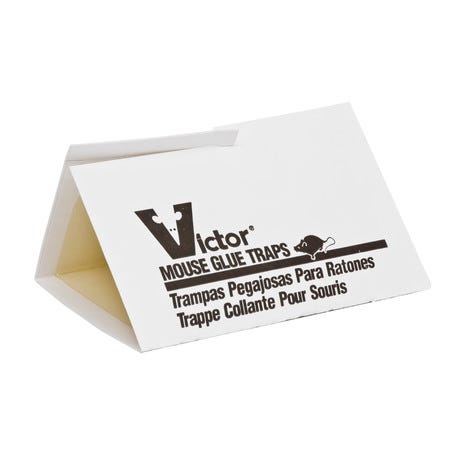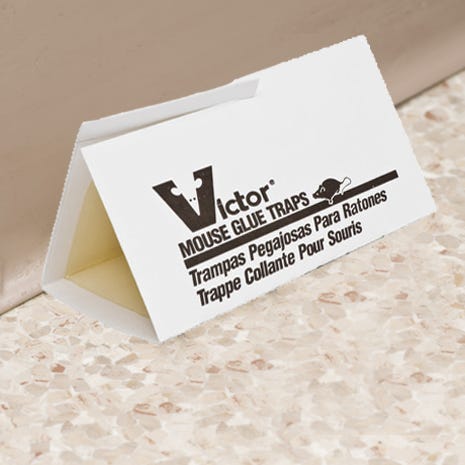 No Setting or Baiting Required
Unlike traditional snap traps, Victor® Mouse Glue Boards don't have to be baited or set. They come pre-baited with a peanut butter scent. All you have to do is just place it along a known traffic area — along a wall and in corners are good places — and wait for the mice to come out. These made-in-the-USA glue board traps also don't emit vapors for a more comfortable experience.

" I have used Victor Glue Traps for many years to catch mice, snakes, crickets, spiders, etc., and am very happy with the results. I recently ordered the Glue Boards and am very happy with them also. They really do what they are supposed to do - catch "creepy things." I highly recommend these glue traps and glue boards to everyone."
Victor® Mouse Glue Board Product Details
Do you want to know more helpful details about the Victor® Mouse Glue Board? Take a closer look at the in-depth specifications for this product.
Victor® Mouse Glue Board
Model #
CM320
Available Pack Sizes
72 traps, 144 traps
Trap Type
Glue Trap
For Use Against
Mice & Insects
Victor® Mouse Glue Board - 72 Traps, or 144 Traps
Model #
CM320
Trap Type
Glue trap
For Use Against
Mice and insects
Pack Sizes Available
72 count, 144 count