Victor® Multi-Kill Electronic Mouse Trap
As low as
CA$748.49
Regular Price
CA$299.49
Victor® Multi-Kill Electronic Mouse Trap
3
3.7
5
1
Earn 5980 rewards points on your purchase! Learn More
Kills mice in seconds with a humane, high-voltage shock
100% kill rate: beveled columns trap mice in place
Dual-entry design encourages interaction
Kills up to 10 mice per setting
Green LED light indicates when a kill has been made
Collection drawer for easy, no-touch mouse disposal
Indoor use only
Available Pack Sizes: 1 Trap, 3 Traps, or 5 Traps
Best Used For: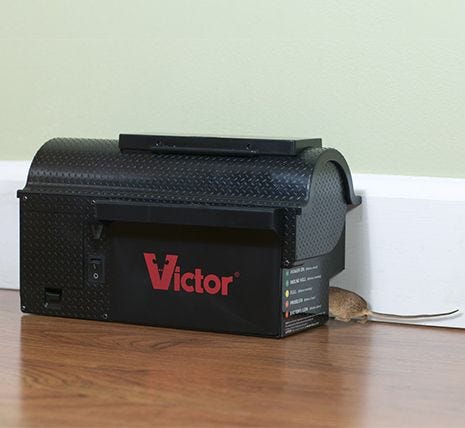 High-Voltage Shock Eliminates Mice Humanely
This powerful trap uses advanced smart circuit technology to sense when mice step on to the metal plates. Once the mice make contact with the plates, the circuit triggers a high-voltage shock, resulting in a fast, humane kill. The trap is capable of killing up to 10 mice per setting, and 150 mice per set of 4 fully charged "C" batteries.
Dual Entry for Higher Kill Rates
With two ways in, and zero ways out, the Multi-Kill™ trap ensures a 100% kill rate. Mice climb one of two staircases to reach the Shock N' Drop Chamber™ where the bait and metal plates are located. Inside, the patented tunnel design and beveled columns hold the mouse in place as it steps onto metal plates to reach the bait. This contact completes the circuit and issues a high-voltage shock that kills the mouse in seconds.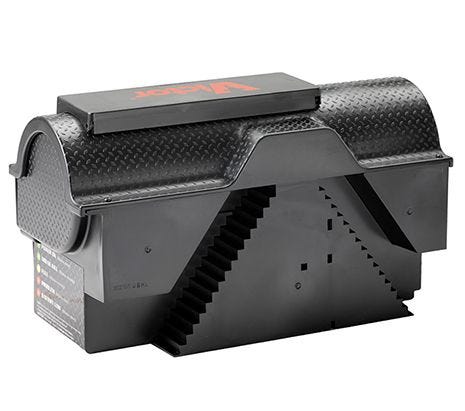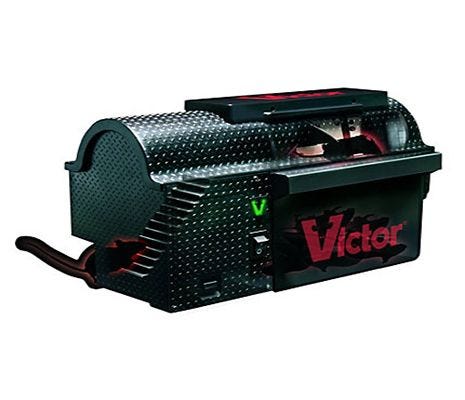 Kills 10 Mice Per Setting
Needing to constantly empty and reset traps can be a pain when you have a persistent mouse problem. After a kill, the Shock N' Drop Chamber™ rotates automatically to deposit the dead mouse in the collection drawer, and then resets itself for the next mouse. The trap is able to hold up to 10 dead mice per setting, eliminating the need to empty the trap after every kill.
LED Light Alerts
Stop checking your traps every time you enter the room! An LED light will inform you of activity in your trap. A green light blinks for up to seven days to indicate a kill and a yellow light blinks when the collection drawer is full so you know when it's time to empty. Finally, a red light will indicate when the batteries are running low.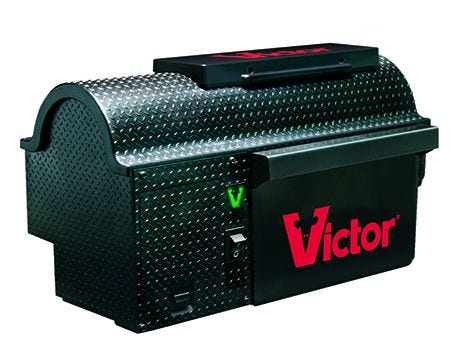 No Touch Disposal
Having a mouse infestation is bad enough, but who wants to deal with the unsettling task of disposing of the mice you catch? This trap will alert you when a kill occurs and when the trap is full so you don't have to check manually. To dispose of the dead mice, simply slide open the collection drawer and discard the dead mice directly into the trash for a clean, no-touch disposal.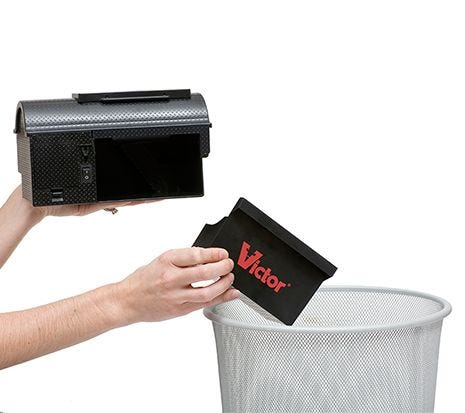 Built-In Safety Features
The Victor® Multi-Kill™ Electronic Mouse Trap features a built-in safety switch that automatically deactivates the trap whenever the kill chamber door is open. This trap contains no chemicals and poisons, and is perfect for use anywhere indoors. These features make the Multi-Kill™ Electronic Mouse Trap a great option for homes with children and pets when used as directed.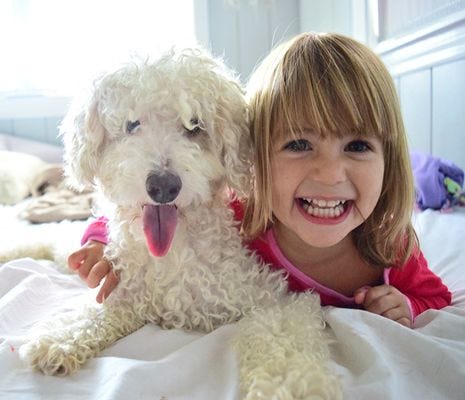 How to Set the Multi-Kill™ Electronic Mouse Trap
For your convenience, the Victor® Multi-Kill™ Electronic Mouse Trap is easy to use. Just follow these step-by-step instructions for setting, placing and emptying your electronic trap:
Remove battery cover, insert 4 C-cell batteries and replace the battery cover.
Open the top of the Multi-Kill™ Electronic Mouse Trap.
Bait the trap using the bait trough located on the back wall of the trap. Apply a small amount of peanut butter or other high-protein bait. Use a Q-tip, toothpick or other tool when baiting so you don't transfer your scent to the trap. Close the lid.
Place the trap where you have seen signs of rodent activity or along a wall where rodents primarily travel. Place the trap lengthwise against the wall with the entrance hole nearest the wall.
Turn on the trap. A green light will blink once to show the trap is working properly.
Once set, a blinking green light will indicate a kill. A yellow light indicates a full trap. Dispose of the dead rodents and clean out bait. Place and reset the trap for continued rodent control.

"This is the only mouse trap that I use. Works 100 percent of the time. I highly recommend it!!!"
Read Product Reviews »
Victor® Multi-Kill™ Electronic Mouse Trap Product Details
Do you want to know more helpful details about Victor® Multi-Kill™ Electronic Mouse Trap? Take a closer look at the in-depth specifications for this product.
Complete Product Details »
Victor® Multi-Kill™ Electronic Mouse Trap
Model #
M260CAN
Kills per Setting
10
Kills per Set of Batteries
150
Required Batteries
4 "C" batteries (not included)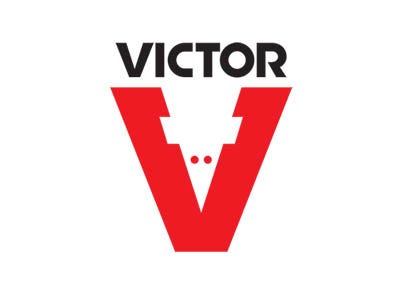 About Victor®
Victor® has been a trusted name in rodent control since 1898. Since the invention of the spring-based trap over 115 years ago, we have been continuously striving to manufacture innovative, quality products that keep your family safe from the dangers of rodents. With a variety of electronic traps, snap traps and repellents available, Victor® has a broad selection of products to meet the needs of consumers.
Victor® Multi-Kill™ Electronic Mouse Trap
Model #
CM260CAN
Available Sizes
1 Trap, 3 Traps, or 5 Traps
Kills per Setting
10
Kills per Set of Batteries
150
Required Batteries
4 "C" batteries (not included)
Kill Method
Humane, high-voltage shock
Alert Method
LED Light
Materials
Plastic, metal
Indoor or Outdoor Use
Indoor
Chemicals or Poison
No
Customer Reviews
67%
of customers
recommend this product
I bought this Multi-kill trap and it's AWESOME!
Mar 7, 2022
I bought this Multi-kill trap in October 2021 and wanted to test it out before writing a review. It is now March 2022 and I can now comment on its effectiveness. I placed the trap in our attic as we had some mice in our attic during the previous winter, and used bait traps in a pinch but didn't like the thought of dead mice being left in our attic after the poison took affect. This trap has eliminated all mice in our attic this winter. Works exactly as advertised and because the attic is cold the dead mice stay preserved until I dump them. I check it about every two-three weeks. At first we would catch 5-8 mice until it got to the point of just 1, and then nothing. The best part was being able to retrieve the dead mice and throw them out. So simple to use and you don't even have to touch them ... just dump and place it back up into the attic. We don't even know it's up there and it makes no sounds when it's dumping the mouse into the lower collection container. This is an awesome rodent control device! I have experienced no problems and the batteries are still 3/4 fully charged after 5 months use. We place a little peanut butter on the stairs as well. I was a little weary at first about the hole size that the mice have to pass through to get to the bait and the electronic plates but it works and I have caught some big mice! I guess they can squeeze their bodies to get in there. The only thing that would make this trap better is if it had wifi to connect to your iphone to let you know when it kills a mouse and when it needs to be emptied. I would say it's not a cheap mousetrap but it works really really well and is worth every dollar! Would be great to leave in an RV, boat, storage, cottage, attic, garage, ... anywhere where you can't check traps regularly or anything in winter storage!
I recently purchased this product ...
Jan 23, 2022
I recently purchased this product and it is defective. When I switched it on it makes a loud grinding noise. I bought it a couple months ago knowing I would need it for a new home I purchased. I just moved in this week and I put it in the attic and set it. The mice never got zapped and escaped through the trap door on top, the chamber did a half turn so I'm not sure what happened. Either way it's a very expensive mouse trap and I had purchased one years ago and was very impressed. I'm not thrilled to be shipped a defective product at this cost.