Zareba® Black Wood Post Claw Insulators - 1-Pack
Earn 320 rewards points on your purchase! Learn More
Insulates posts from the electrified wire so energy is not lost through the post
For use with aluminum wire, polywire, polyrope, and braid
UV-resistant to provide long-lasting service
Use with wood posts
Install with 1-inch heavy-duty screws (not included)
25 insulators per bag
Service Experts Available To Answer Your Installation Questions
Zareba® Black Wood Post Claw Insulators
The Zareba® Black Wood Post Claw Insulators are the perfect choice for woods posts. These insulators are designed to insulate the post, keeping the wire electrified along the fence line. They can be used with aluminum wire, polywire, polyrope, and braid.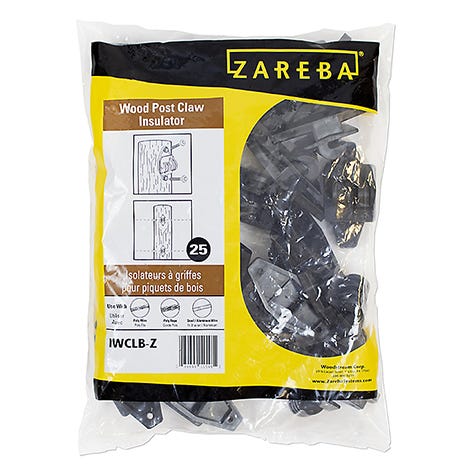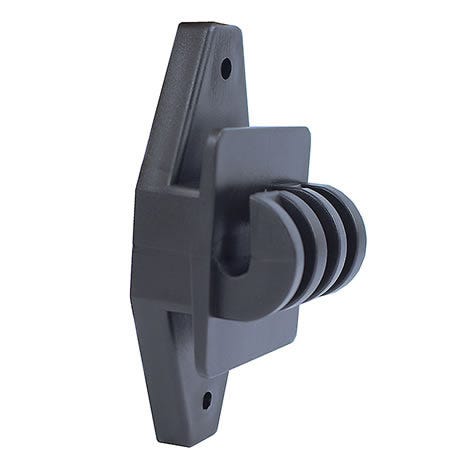 The Claw Grabs Hold
The Zareba® Black Wood Claw Post Insulator really holds the wire snug in place with its claw like arms! The claw insulator protects the wire and keeps the electricity flowing through the fence line. In addition, the claw insulator is strong and long-lasting. Made of a durable tough plastic, it is also UV-resistant to avoid damage from the sun's rays.
What Does The Claw Work With?
This claw insulator works with a variety of fencing wire options:
Aluminum wire
Polywire
Polyrope
Braid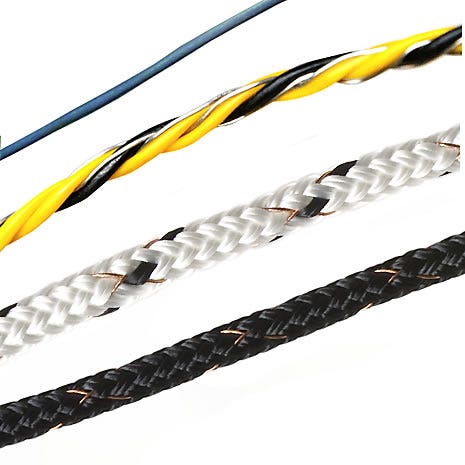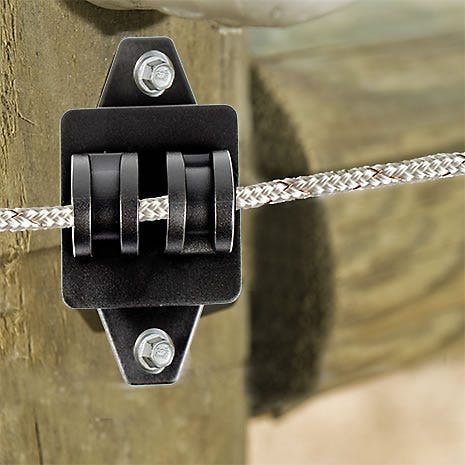 How to Install
To install the claw insulators you will need heavy-duty, 1-inch screws. Using two per insulator, install right onto wooden posts. These insulators can be used on in-line posts, brace posts, and braces. Think creatively, you might be able to use a wooden gate, or even strong trees rather than wood posts to save a little and use the natural resources on your property.
Zareba® Black Wood Post Claw Insulator Product Details
Interested in learning more about the Black Wood Post Claw Insulator from Zareba®? Take a closer look at the in-depth specifications for this product.
Zareba® Black Wood Post Claw Insulator
Model #
IWCLB-Z
Use with
Aluminum wire, polywire, polyrope and braid
Dimensions
3.5" H x 1.7" W x 1.9" D
Qty.
25 per pack
Zareba® Black Wood Post Claw Insulator
Model #
IWCLB-Z
For Use With
Aluminum wire, polywire
Quantity
25 per pack