TERRO® Fly Magnet® Sticky Fly Paper Trap - 4 pack
Earn 80 rewards points on your purchase! Learn More
Requires no baiting
No odor and no mess
Easy-to-use ribbon design
Conveniently disposable
Includes 4 tubes
Terro® Fly Magnet Sticky Fly paper Trap - 4 Pack
TERRO® Fly Magnet fly paper traps use a sticky ribbon to attract and trap flies and other airborne insects. Fly Magnets come in cardboard tubes that, with a twisting pull, expose a sticky surface to trap flies. Each tube includes a hanging ribbon and thumbtack for easy installation inside barns, at campsites, on porches, in kennels and at vacation homes. This fly paper requires no baiting, has no stinky odor and won't create a mess. When the trap is full, drop it into a bag and throw it in the trash. Each package contains 4 TERRO® Fly Magnet traps.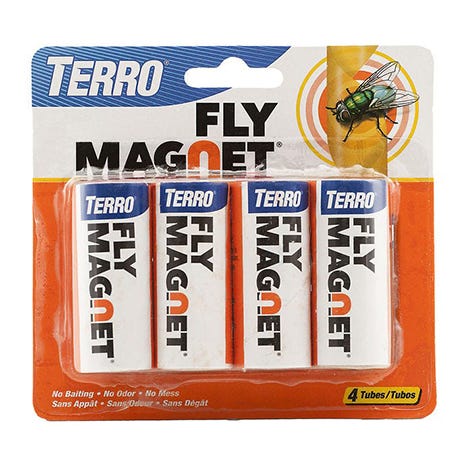 Best Used For: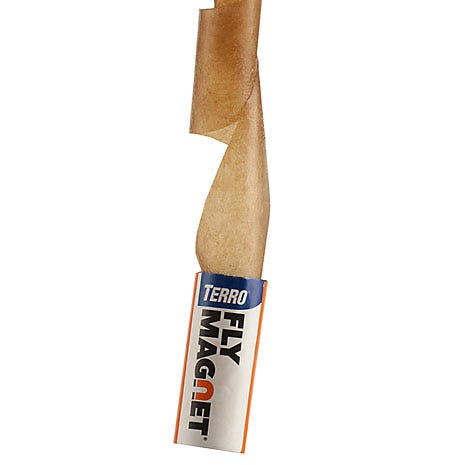 How to Pull Out Fly Paper
To open your Fly Magnet®, grasp the red ribbon in one hand and the tube in the other. Then pull on it while twisting the base. Only activate the Fly Magnet® when it is at room temperature.
How to Hang Fly Paper
Hang your fly paper with the included tack or by looping the red ribbon around a nail. Avoid hanging in a windy area. For best results, hang in the corner of a room.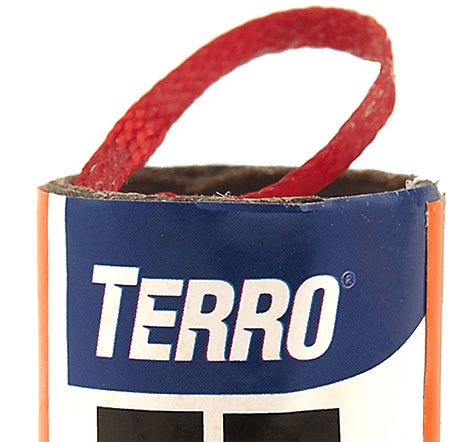 Terro® Fly Magnet Product Details
Interested in learning more about TERRO® fly paper? Take a closer look at its in-depth specifications.
TERRO® Fly Magnet Sticky Fly Paper Trap - 4 Pack
Model #
T510
Quantity
4 tubes of sticky fly paper
Captures and Eliminates
All types of flying insects
TERRO® Fly Magnet® Sticky Fly Paper Trap - 4 pack
Model Number
T510
Weight
.018 lb
Dimensions
.80 x .80 x 30.0 in
Includes
4 fly paper tubes