TERRO® Wasp & Fly Trap Plus Fruit Fly
Earn 360 rewards points on your purchase! Learn More
Primary bait attracts and traps wasps, hornets, yellow jackets and flies
Trap-n-Trap Technology™ also attracts and traps fruit flies
Features Bug Lock Lid™ to keep bugs inside the trap
Stink-free, easy-to-use baits
Reusable trap
Terro® Wasp & Fly Trap Plus Fruit Fly
Nothing ruins an afternoon outside with friends and family quite like a bunch of flying insects. Not just because of the annoyance caused by flies and fruit flies either. With wasps, hornets, yellow jackets and other pain-inflicting flying insects, there's a much bigger threat to outdoor fun. Luckily, the TERRO® Wasp & Fly Trap Plus Fruit Fly targets an unprecedented number of flying insects within a single trap using special Trap-n-Trap Technology™.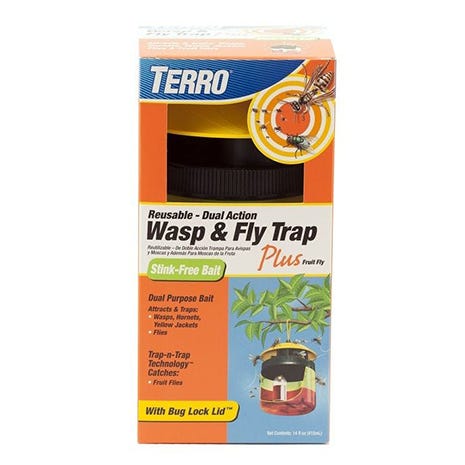 Best Used For:





Trap Wasps, Trap Flies, Trap Fruit Flies
TERRO® Wasp & Fly Trap Plus Fruit Fly is a unique insect trap in that it is made to trap multiple types of insects using two different baits. The primary bait draws and traps wasps, hornets, yellow jackets and flies. The secondary bait lures kills fruit flies.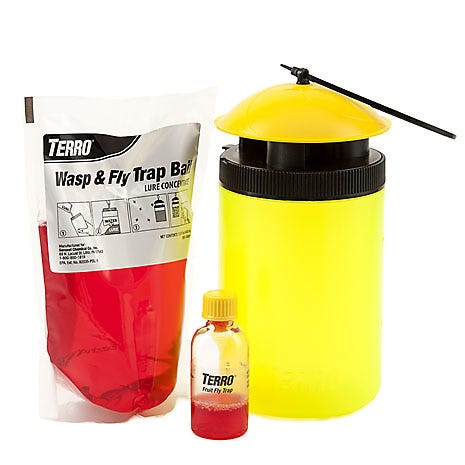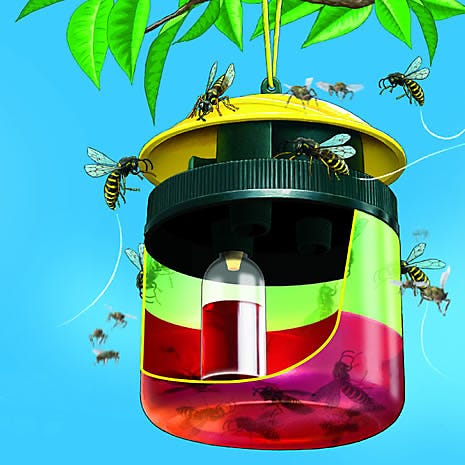 Trap-N-Trap Technology™
This insect trap features Trap-n-Trap Technology™, which allows it to attract pest insects with two specific baits. This dual-action feature creates ultimate peace of mind by targeting wasps, flies and yellow jackets with its large bait area and fruit flies with its secondary trap.
Stink-Free Bait
The large chamber holds a unique, dual-purpose bait, which is designed to attract flies as well as wasps, hornets and yellow jackets. Best of all, it attracts these nuisance insects without the distinctive odor that is common of other fly traps – it is stink free! This primary bait is easy-to-use - all you need to do is add water to the bait, and your trap is up and ready in no time.
The secondary bait, which attracts and traps fruit flies, simply screws into the bottom of the lid. You do not need to add water to the fruit fly bait.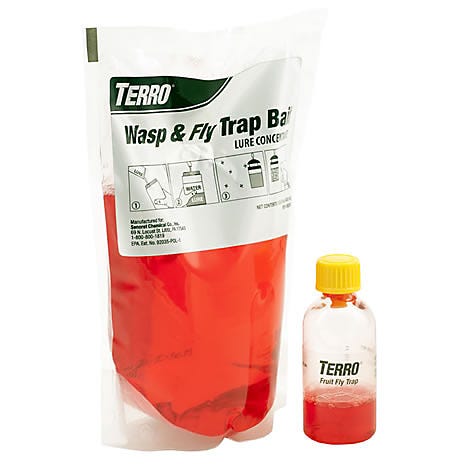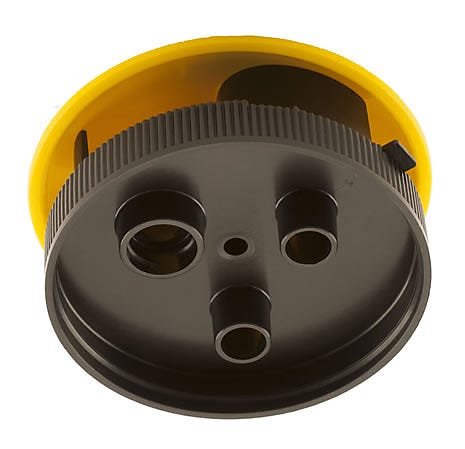 Bug-Trapping Lid
The TERRO® Wasp & Fly Trap PLUS Fruit Fly features a unique Bug Lock Lid™, which prevents bugs from escaping once they enter the trap! Insects go in expecting a treat, and find they are unable to leave.
Reuse This Trap Again and Again
For your convenience, this trap is also reusable, allowing for continuous defense against flying pests all season long. Simply throw out the old bait when it is full and pour in fresh bait!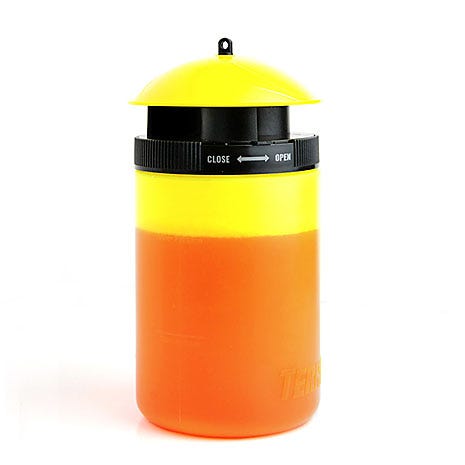 How to Bait the Wasp & Fly Trap Plus Fruit Fly
Adding the bait to the bait canister is a simple, three-step process. 1) Add the wasp and fly bait. 2) Mix water with the bait. 3) Seal the Bug Lock Lid™.

Target These Unwanted Insects
TERRO® Wasp & Fly Trap Plus Fruit Fly will help you control and trap these insects:
Yellow Jackets
Wasps
Hornets
Fruit Flies
House Flies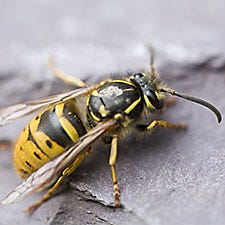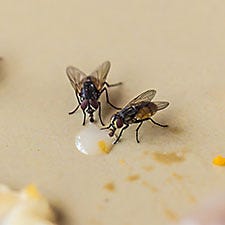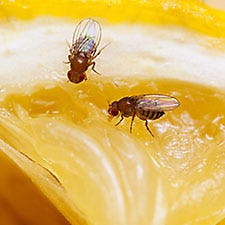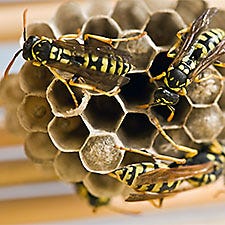 TERRO® Wasp & Fly Trap Product Details
Interested in learning more about this dual-action insect trap? Take a closer look at its in-depth specifications.
TERRO® Wasp & Fly Trap Plus Fruit Fly
Model #
T514
For Use
Outdoors, near areas where pest insects are apparent
Eliminates
Wasps, hornets, yellow jackets, flies and fruit flies
TERRO® Wasp & Fly Trap Plus Fruit Fly
Model Number
T514
Weight
1.4 lb
Dimensions
4.1 x 4.1 x 8.0 in
Includes
1 Reusable insect trap, 1 Bag of stink-free bait, 1 Bottle of fruit fly bait