Zareba® 17 Guage Aluminum Wire - 1/4 Mile
As low as
CA$14.39
Regular Price
CA$14.39
Earn 1360 rewards points on your purchase! Learn More
Electric fence wire
Breaking Load: 90 lb
Tensile strength: 38,000 PSI
Zareba® 1/4 Mile 17 Gauge Aluminum Wire
Extend your fences with this durable Zareba® 1/4 Mile 17 Gauge Aluminum Wire. This aluminum wire is rust-proof and a good conductor. It's suitable for use on all fence post types and performs well even in adverse weather conditions. This wire works well with plastic or ceramic insulators for flexibility in installation.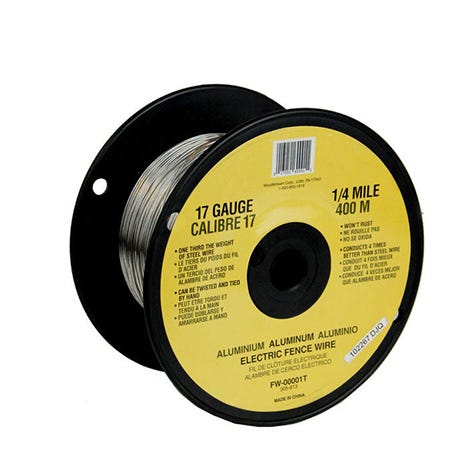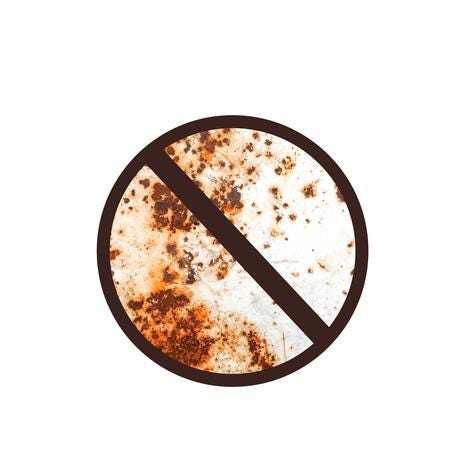 Rust-Proof Wire
Aluminum wire is 4x more effective at conducting electricity than steel and does not rust. This means that it can be used with confidence outdoors, aboveground and in areas with a lot of moisture. Zareba® Aluminum Wire is a good choice for horse fences, temporary grazing, and enclosures. Easy to tension with low maintenance, you can depend on this wire to protect your property in all types of weather.
Strong Wire
This wire has a 90 lb breaking load and a tensile strength of 38,000 psi, making it suitable for most electric fence applications. Whether you are looking to keep your horses or livestock in a grazing area or keep unwanted intruders out, you can trust this aluminum wire to serve you well.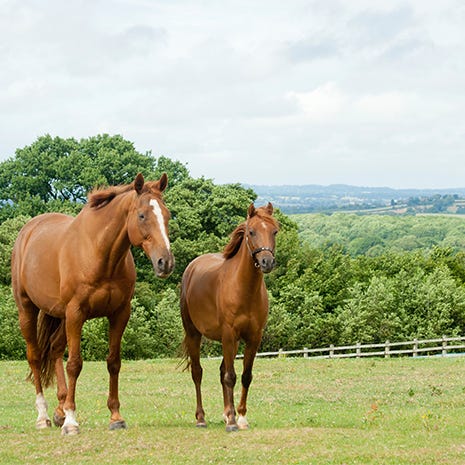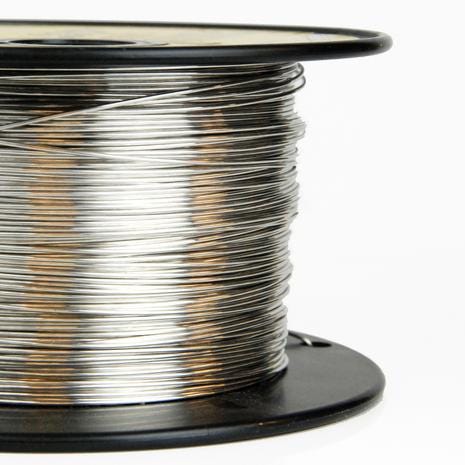 Easy to Reel Out Spool
Each spool contains 1/4 mile of 17-gauge wire, allowing you to cover large distances with ease. The wire is easy to lead out and work with and comes on a spool that spins freely. When unrolled, the wire will not kink or break and can be cut with standard tools. Choose Zareba® Aluminum Wire for high performance, good conductivity, and maximum reliability.

"Really good price. Works excellent for hotwire. Gets my horses attention and keeps them off the fence. Will order again."
Electric Fence Wire Buying Guide
Learn about all the options you have when choosing your electric fence wire.
Zareba® 1/4 Mile 17 Gauge Aluminum Wire Product Details
Do you want to know more helpful details about the Zareba® 1/4 Mile 17 Gauge Aluminum Wire? Take a closer look at the in-depth specifications for this product.
Zareba® 1/4 Mile 17 Gauge Aluminum Wire
Model #
FW-00001T
Material
Aluminum
Length
1/4 mile
Gauge
17
Zareba® 17 Gauge Aluminum Wire
Model #
FW-0001C
Material
Aluminum
Length
250 ft or 1/4 mile
Gauge
17
Breaking Load
90 lb
Tensile Strength
38,000 psi