Zareba® Black Plastic Gate Handle - 1-Pack
Earn 100 rewards points on your purchase! Learn More
Molded of tough, high-quality black plastic
Shockproof thickness for safe handling protection
Fence should have one plastic gate handle for every electrified wire
Steel components provide a durable long-lasting handle
1 gate handle
Zareba® Black Plastic Gate Handle
This durable Zareba Plastic Gate Handle is molded of tough, high-quality plastic. It is designed with shockproof thickness for safe handling protection. Steel components allow for a long-lasting addition to the fence.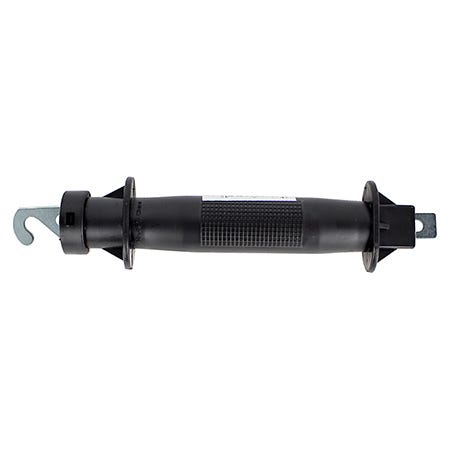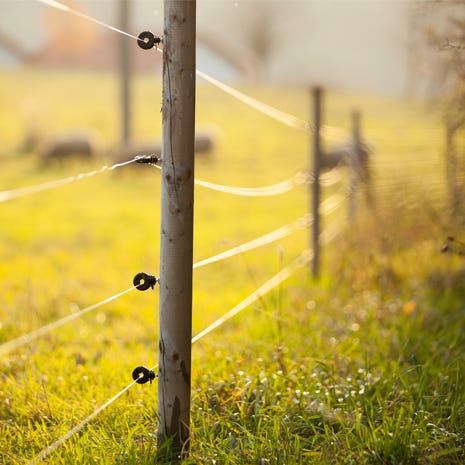 Safe & Easy
Your electric fence gate, if possible, should be placed at corners instead of in the middle of the fence. To prevent animals from rubbing or pushing through a standard gate, an electrified wire can be mounted on the gate itself. For that electrified wire gate, our gate handles are ideal.
Zareba® Black Plastic Gate Handle Product Details
Do you want to know more helpful details about the Zareba® Black Plastic Gate Handle? Take a closer look at the in-depth specifications for this product.
Zareba® Black Plastic Gate Handle
Model #
GHPB
Dimensions
Handle: 8.5" x 1.75" x 1.25"
Materials
Steel, plastic
Zareba® Black Plastic Gate Handle
Model #
GHPB
Quantity
1 Gate Handle
Dimensions
Handle: 8.5" x 1.75" x 1.25"
Material
Steel and Plastic
Color
Black