Zareba® Large Fence Tension Spring - 1-Pack
Earn 280 rewards points on your purchase! Learn More
Measures wire tension on the fence line
One inch of compression equals 150 pounds of tension
Helps absorb expansion and contraction of the fence wire
Use one with every in-line strainer
Zareba® Large Fence Tension Spring
Accurately measure the tension of your wire fence with the Zareba® Large Fence Tension Spring. This conductive spring can absorb pressure on your fence and maintains fence power while it's in place. Get visual feedback of the tension the wires and keep your fence strong and secure through all seasons as the spring reacts to the expansion and contraction caused by changing temperatures.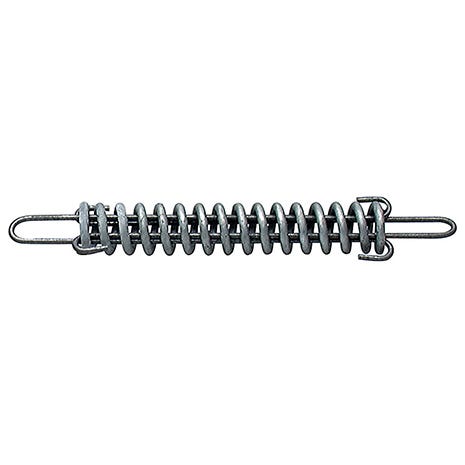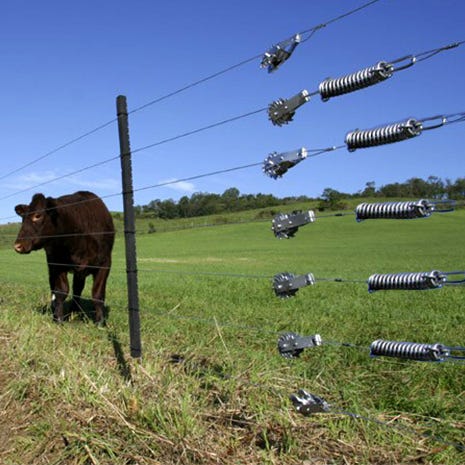 Keep Power to Your Electric Fence
This large fence tension spring allows you to run longer distances between posts. Use one tension spring with each in-line strainer. Since the spring is made from a conductive material, it allows for uninterrupted power to the fence.
See Tension at a Glance
These springs make maintaining fences a breeze. See at-a-glance how much tension your posts are exposed to. One inch of compression on the spring equates to 150 lb of tension on your wires. This large fence tension spring works with high tensile electric fences and can protect your fence for many years.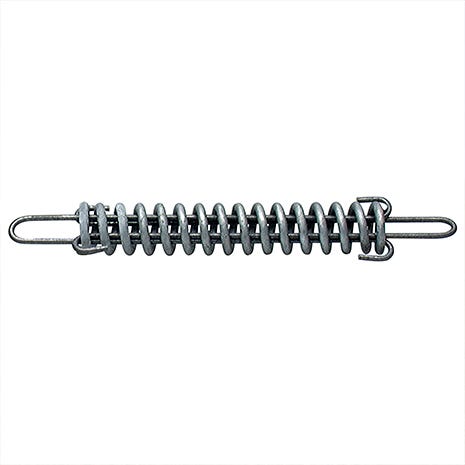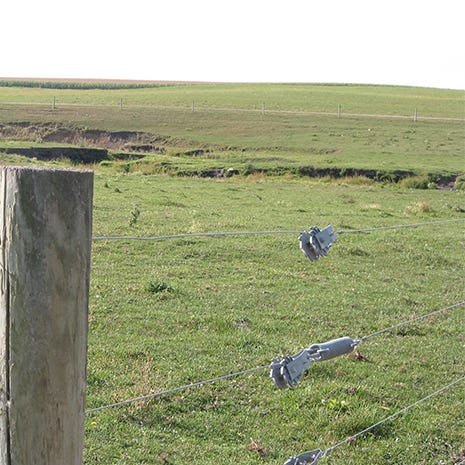 Reduce the Strain on End Posts
Use a Zareba® Fence Tension Spring to protect your fence wire from damage caused by over-stretching. The spring keeps the fence wire at a steady tension, compensating for any expansion or shrinkage that may occur due to the weather. The spring buffers fence posts from tension too, helping to reduce maintenance costs.
High Tensile Wire Tensioning Tips
Learn how to add tension to your High Tensile electric fence system and what tensioning tools you will need.
Zareba® Large Fence Tension Spring Product Details
Do you want to know more helpful details about the Zareba® Large Fence Tension Spring? Take a closer look at the in-depth specifications for this product.
Zareba® Large Fence Tension Spring
Model #
HTTS
Material
Highly conductive metal
Compression
1 inch of spring compression = 150 lb tension
Usage Tip
Use 1 tension spring for every in-line strainer installed
Zareba® Large Fence Tension Spring
Model #
HTTS
Material
Highly conductive metal
Compression
1 inch of spring compression = 150 lb tension
Dimensions
11 in x 3 in x 3 in
Weight
1 lb