Havahart® X-Large 1-Door Animal Trap, 1 or 2-Pack
As low as
CA$437.99
Regular Price
CA$289.69
Earn 5780 rewards points on your purchase! Learn More
Best used for armadillos, beavers, bobcats, cats, dogs, foxes, groundhogs, opossums, and raccoons
Handle guard for user protection when an animal is inside
Smooth, rolled inside trap edges protect animals from injury
Extra-strength door lock prevents escapes
Built to last with rust-resistant, galvanized steel
Available as 1 or 2-trap pack
Best Used For








Havahart® X-Large 1-Door Trap, 1 or 2 Trap Pack
Whether it's your first time capturing a nuisance animal or you're an experienced trapper, the Havahart® X-Large 1-Door Trap provides the strength and durability you need with the effective trapping mechanisms you want. This catch-and-release trap is designed to help you capture and relocate larger problem animals on your property.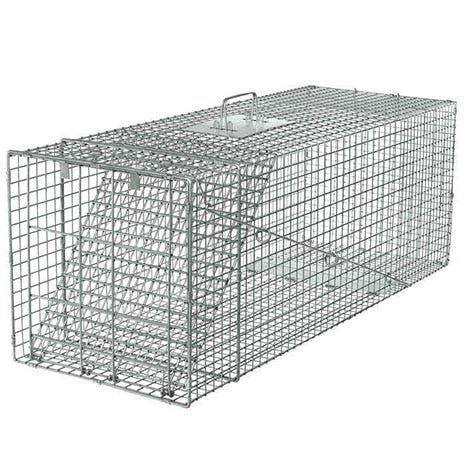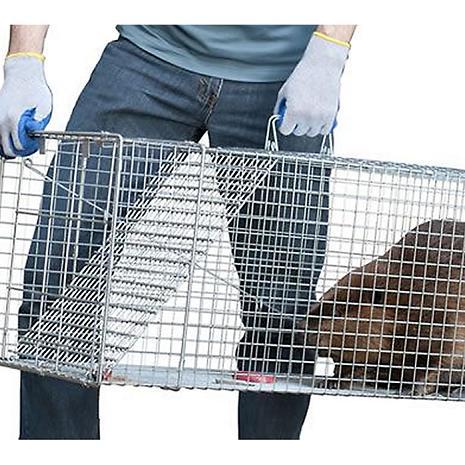 Suitable for Large Animals
Safely trap large animals like raccoons, foxes, armadillos, and even lost cats and dogs with this Havahart® X-Large 1-Door Trap. It has a heavy-duty cage to withstand escape attempts, and the sensitive trip plate has been tuned to the more substantial weight of these animals to help eliminate false triggers or the capture of smaller animals.
Safe & Easy Operation
This live animal trap has been designed so trappers of all levels can easily operate it. Just place the bait around the entrance to the trap and in a small hole underneath the trap close to the trigger and set the door to open.
Rolled edges and an extra-strength door lock keep large animals safe after capture even if they're thrashing around or trying to chew or claw through the trap, and the solid handle guard and double steel carrying handles keep your hands a safe distance away from the animal.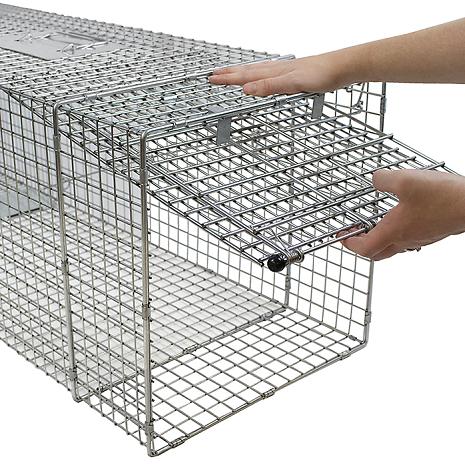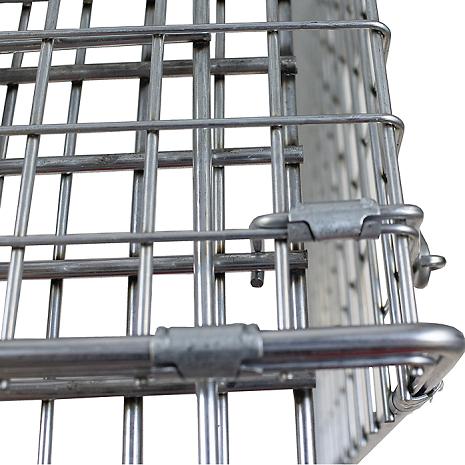 Heavy Duty Construction
When it comes to larger animals like bobcats and raccoons, a heavy-duty trap is essential to a safe, humane capture. This 1-door live animal trap is constructed with one-piece, 12-gauge steel wire mesh with steel reinforcements to be able to stand up to larger wild animals, and its galvanized finish makes it weather-resistant.
Havahart® X-Large 1-Door Trap Product Details
Do you want to know more helpful details about the Havahart® X-Large 1-Door Trap? Take a closer look at the in-depth specifications for this product.
Havahart® X-Large 1-Door Trap, 1 or 2 Trap Pack
Model #
C1081
Dimensions
42" x 15" x 15"
Weight
21.44 lb
Materials

Galvanized steel
One-piece 12-guage wire mesh

Number of Doors
1
Door Type
Spring-loaded mesh door
Best Used For

Armadillos
Beavers
Bobcats
Cats
Dogs
Foxes
Groundhogs
Opossums
Raccoons
Havahart® X-Large 1-Door Trap - 1 or 2 Trap Pack
Model #
C1081
Pack Size Availability
1 or 2 trap pack
Dimensions
42" x 15" x 15"
Weight
21.44 lb
Materials

Galvanized steel
One-piece 12-gauge wire mesh

Number of Doors
1
Door Type
Spring-loaded mesh door
Best Used For

Armadillos
Beavers
Bobcats
Cats
Dogs
Foxes
Groundhogs
Opossums
Raccoons