Perky-Pet® Planter Box Hummingbird Feeder
Earn 200 rewards points on your purchase! Learn More
Place in flowerbeds and hanging baskets with included hanger
Includes a hanging rod for placement directly in planters
Built-in bee guard keeps bees out of nectar
Bee guard opens for easy cleaning
Shatter-resistant plastic construction ensures durability
Holds up to 3 oz of nectar
Best Used For





Perky-Pet® Planter Box Plastic Hummingbird Feeder
Make your outdoor living area even more inviting for your feathered visitors with this Perky-Pet® Planter Box Plastic Hummingbird Feeder. Perfectly sized for placing in hanging baskets, flowerbeds, and planter boxes, the feeder holds up to three ounces of nectar to provide your hungry guests with a sip on the fly. This feeder is a space-efficient solution when your landscaping efforts are limited because you don't have a garden area to work with. Strategically place these small hummingbird feeders all around your blooming flower garden using the included hanging rod. Bees can't steal the nectar because the feeder is equipped with a built-in bee guard that opens for easy cleaning.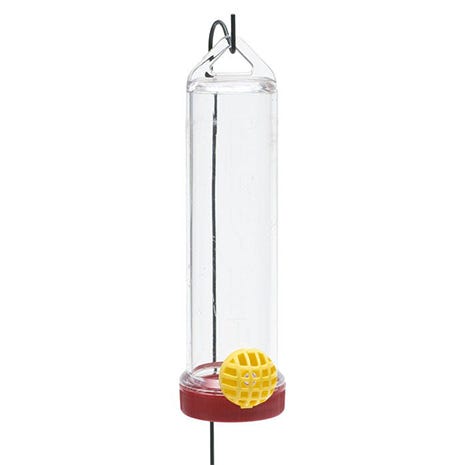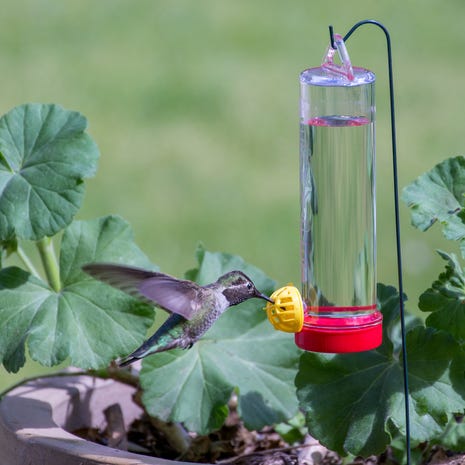 Perfect For Small Spaces
Just because you don't have a yard doesn't mean you can't invite hummingbirds over! This Perky-Pet® Feeder is perfect for landscape-challenged birders since it's designed to fit in a planter box or a hanging basket. The handy hanging rod comes with your feeder, doing away with the need for a tree branch, pole, or wall-mount hardware. Just place the rod directly into your planter's soil, fill the bottle with three ounces of nectar, and get the hummer party started.
Bye-Bye, Bees!
Sweet-loving bees can't steal your hummingbird nectar because the built-in yellow bee guard blocks their efforts. The cage creates a barrier that thwarts bees, but hummingbirds have no trouble with. Just pull off and snap it open when it's time for a thorough cleaning to keep your hovering hummers healthy and happy.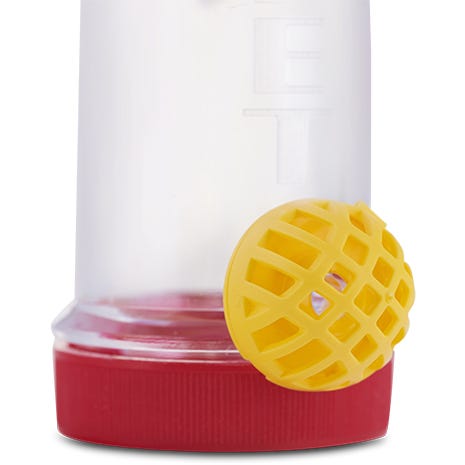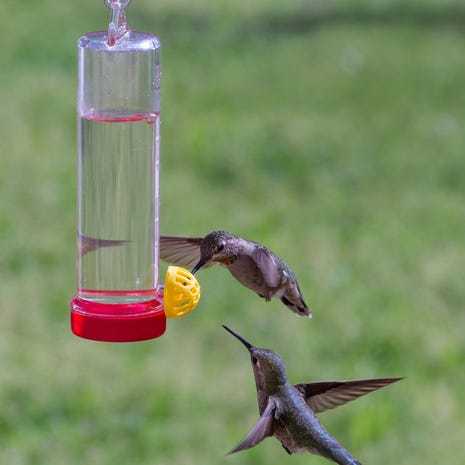 Durable Design
Shatter-resistant plastic creates a strong and sturdy feeder bottle that holds up in outdoor weather conditions. The clear reservoir makes it easy for you to keep an eye on your hummingbird feeding station, ensuring your little friends always have a steady supply of nectar.
Easy to Clean
Hummingbirds prefer to visit fresh, clean feeding stations. To make that easier, this feeder disassembles for effortless cleaning. Easily separate the base and bottle. You can even remove and open the feeding port! Remember to clean your feeder at least once per week with a mild soap and water solution to prevent mildew buildup; clean more often in hot weather.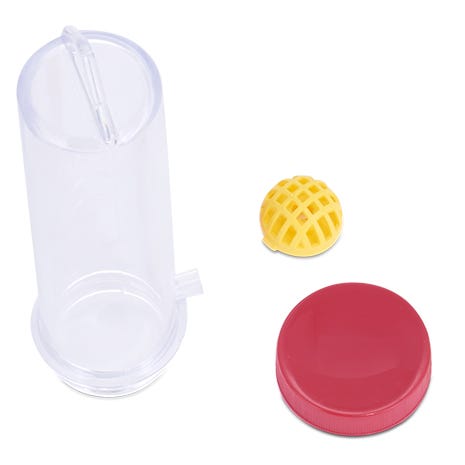 Perky-Pet® Planter Box Plastic Hummingbird Feeder Product Details
Do you want to know more helpful details about the Perky-Pet® Planter Box Plastic Hummingbird Feeder? Take a closer look at the in-depth specifications for this product.
Perky-Pet® Planter Box Plastic Hummingbird Feeder
Model #
215P
Height
13.06 inches
Length
5.34 inches
Width
1.75 inches
Capacity
3 oz
Ports
1
Materials
Plastic
Perky-Pet® Planter Box Plastic Hummingbird Feeder - 3 oz
Model #
215P
Height
13.06 inches
Length
5.34 inches
Width
1.75 inches
Capacity
3 oz
Ports
1
Materials
Plastic