Perky-Pet® Shorty Finch Wild Bird Feeder
As low as
CA$28.39
Regular Price
CA$45.89
Earn 560 rewards points on your purchase! Learn More
Powder-coated all-metal construction resists squirrels
Easy twist-off top for mess-free filling
Circular seed tray & mesh surface for clinging & perching
Overhang provides shelter & shade for birds
Holds up to 0.7 lb or 1.5 lb thistle seed
Best Used For

Perky-Pet® Shorty Finch Feeder
Make your backyard or garden the new hotspot for every finch in town with the Perky-Pet® Shorty Finch Feeder. This charming 0.7 lb capacity feeder is a perfect combination of durable and functional. The wire mesh, all-metal construction resists damage, while also being low-maintenance and easy to clean. Plus, the mesh surface and seed tray make this feeder attractive to both clinging and perching birds.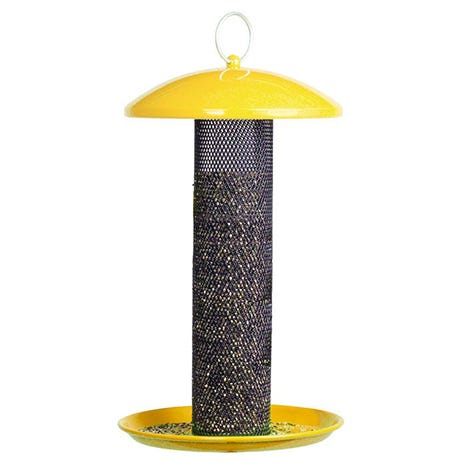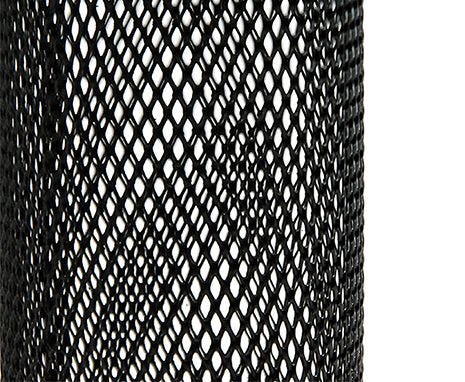 All-Metal Construction
The Perky-Pet® Shorty Finch Feeder stands for durability. It has no wood and no plastic – it's all metal! The wire mesh design features a powder-coated finish to resist rust, while the sturdy metal construction will help thwart squirrel damage. You can be sure this feeder will be a focal point in your backyard for many years to come!
Great for Clinging & Perching
Birds won't be able to resist flocking to the Perky-Pet® Shorty Finch Feeder. The diamond-shaped mesh surface and circular perch create an all-over dining area to accommodate several finches at once without competition. The mesh makes the perfect landing place for clinging birds, while 360-degree seed tray encourages perching.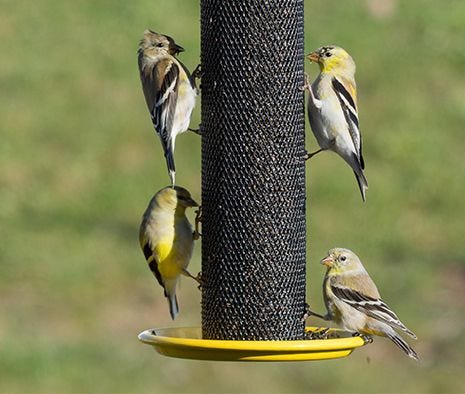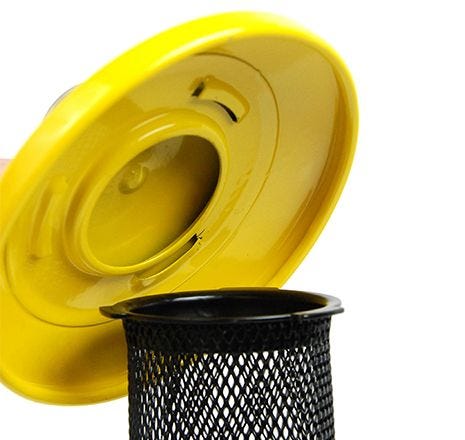 Easy to Fill & Clean
For your convenience, the Perky-Pet® Shorty Finch Feeder has a low-maintenance and simple design. The wire mesh and removable lid and base make it easy to clean every square inch. In addition, this feeder has a wide-mouth opening to allow for mess-free filling. Simply open the lid and pour in the seed!
Seed Stays Fresh
Thanks to this feeder's built-in drainage holes, water is unable to pool in the reservoir. In addition, the mesh design provides ventilation so wet seed airs out quickly and remains fresh for longer. The large overhang helps to shield the seed (as well as birds) from wet weather. Not only will the birds love this feeder, but it also means less seed waste for you!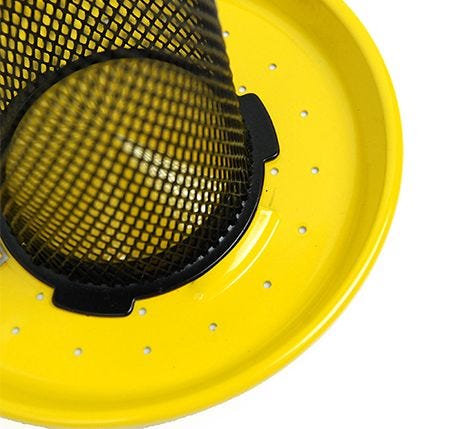 Perky-Pet® Shorty Finch Feeder Product Details
Do you want to know more helpful details about the Shorty Finch Feeder? Take a closer look at the in-depth specifications for this product.
Perky-Pet® Shorty Finch Feeder
Model #
YSSF00347
Height
12.4 inches
Diameter
5.7 inches
Capacity
0.7 lb
Seed Type
Thistle
Materials
Plastic
Perky-Pet® Finch Wild Bird Feeder
Model Number
CYSSF00346
Evenseed Technology
Even seed dispensing
Circular Seed Tray
For clinging and perching birds
Capacity
.7 lb or 1.5 lb thistle seed