Victor PestChaser® PRO Electronic Mouse Repellent
Victor PestChaser® PRO Electronic Mouse Repellent
1
5
5
1
Earn 1140 rewards points on your purchase! Learn More
Plug-in device humanely repels mice, rats, and other rodents
Emits a high-frequency sound to drives away rodents
6-foot power cord allows for flexibility in placement
Safe for use around people and non-rodent pets when used as directed
Best for use in large rooms such as attics, basements, garages, and warehouses
Available Sizes: 1-Pack, 3-Pack, 5-Pack
Best Used For





Victor® PestChaser® Pro Rodent Repeller
The Victor® PestChaser® Pro Rodent Repeller is one of the most powerful and humane rodent control methods on the market. The device effectively drives away rodents by emitting a high frequency sound that is unpleasant to them. Plus, the PestChaser® Pro is easy to use – all you have to do is plug it in and let Victor® do the work for you.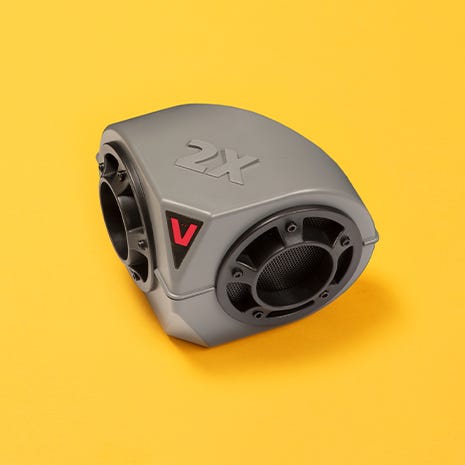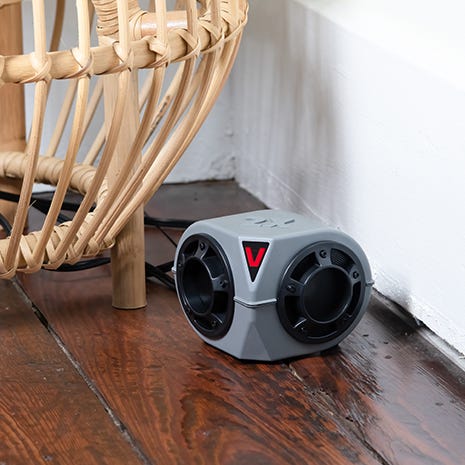 Humanely Repels Rodents
The Victor® PestChaser® Pro Rodent Repeller emits ultrasonic frequencies that send mice and rats scurrying. The device uses varying frequencies to prevent rodents from getting used to the noise and to keep them from returning. Once plugged in, a red LED light lets you know the unit is working.
Large Coverage Area
The Victor® PestChaser® Pro Rodent Repeller offers heavy-duty rodent protection. This plug-in repellent device is ideal for large rooms including attics, basements, garages, warehouses, and more. Plus, the 6 ft power cord allows for flexible placement. Use one PestChaser® Pro per room you want to protect.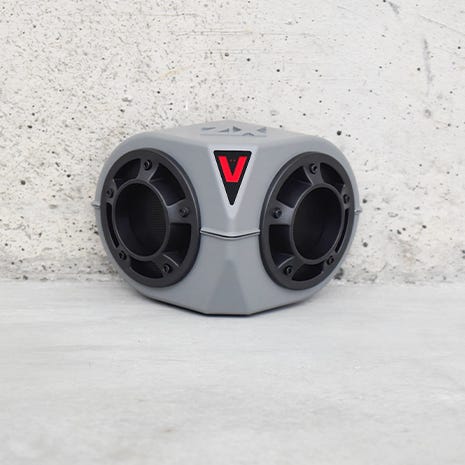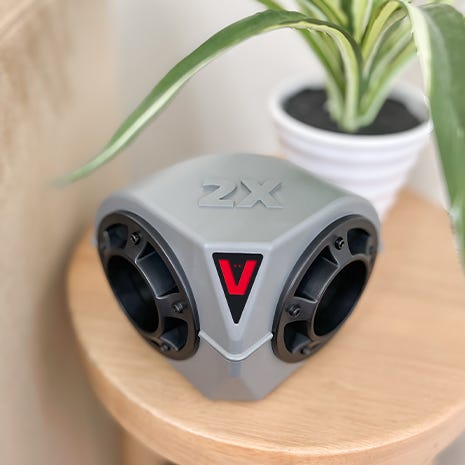 Safe for People & Pets
While the Victor® PestChaser® Pro Rodent Repeller is unpleasant to rodents, its high-frequency sound is safe for use around people and non-rodent pets when used as directed. If you have rabbits or rodent pets such as guinea pigs, hamsters, rats, etc., be sure to place your PestChaser® Pro Rodent Repeller in a different room.

WARNING: This product can expose you to chemicals including lead and lead compounds, which are known to the State of California to cause birth defects or other reproductive harm. For more information go to www.P65Warnings.ca.govwww.P65Warnings.ca.gov.
Victor® PestChaser®Pro
Model #
CM792CAN
Available Sizes
1 PestChaser, 3 PestChasers, or 5 PestChasers
Size (Weight)
1.5 lb
For Use Against
Mice and Rats
Recommended Use

Large-sized rooms:

Living rooms
Kitchens
Bedrooms
Basements
Sheds
Garages

Cord Included
6 ft cord
Design
Heavy-duty
Output
Varying Volumes and Frequencies
Optional Light
LED Light
Disposable or Reusable
Reusable
Indoor or Outdoor Use
Indoor use only
Coverage
Maximum
Feature
Rodent activity can be reduced in 6 to 10 days.
Estimated Service of Life
3 - 5 years
Money Back Guarantee
Please view our return and refund policy.
Customer Reviews
100%
of customers
recommend this product
Really a superb device in ...
Sep 10, 2022
Really a superb device in every respect. Eliminated squirrels from my storage building that were gaining entrance through a small open isolated space that cant be easily blocked. I installed the unit in September 2021. No sign of rodents after about three weeks and since. No affect at all on my dog. After many other attempts and methods this is the solution that worked.