Zareba® Solar Garden Protection Kit For Existing Fences
Special Price
CA$321.69
Regular Price
CA$357.43
Earn 6420 rewards points on your purchase! Learn More
Protect flowers, vegetable gardens, shrubs, and more from animal mischief
Includes everything you need to electrify an existing garden fence
Delivers a humane, mild shock that won't hurt animals
Solar-powered charger requires no outlet to operate
Best Used For




Zareba® Solar Garden Protection Kit For Existing Fences
Upgrade an existing garden fence to prevent nuisance animals and pets from damaging your landscaping or garden with this Zareba® Solar Garden Protection Kit for Existing Fences. Designed to keep critters like squirrels, rabbits, and groundhogs at bay, this fence kit allows you to electrify an existing garden fence to deliver a gentle shock when animals touch the wire. The mild zap will ward off pests and reduce chances of their return. Solar power and weather resistance make this kit simple to place in out-of-the-way spaces, and it includes everything you need to quickly modify your fence.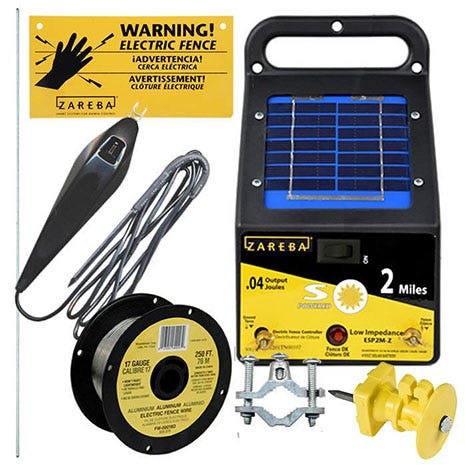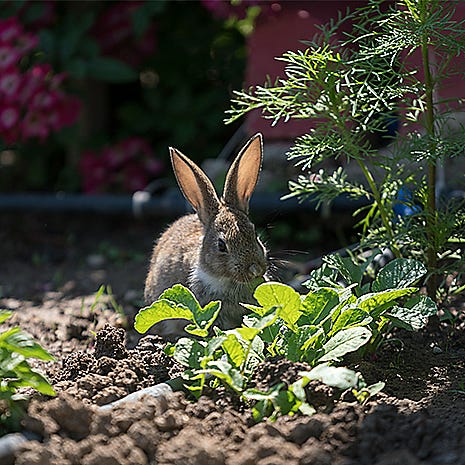 Keep Animals Out
Rely on this Zareba® Solar Garden Protection Kit for Existing Fences to keep animals out of your vegetables or flowers and off key areas of your lawn. Perfect for small nuisance animals, this kit also works great for training pets not to dig in flower beds or romp through freshly dug dirt or mulch. The fence provides a humane, gentle shock that scares animals away and also helps condition them to stay away in the future.
Operates On Solar Power
Set up this Zareba® Solar Garden Protection Kit in areas far away from electrical outlets thanks to its solar-powered design and rugged, weather-resistant case. To prepare your charger for use, switch the on/off button to the "off" position and allow it to receive 3 days of sunlight. From there, your charger is ready for use. Once charged, the included solar energizer can operate day and night for up to two weeks with no sun. Under optimal conditions it can energize up to 2 miles of fencing.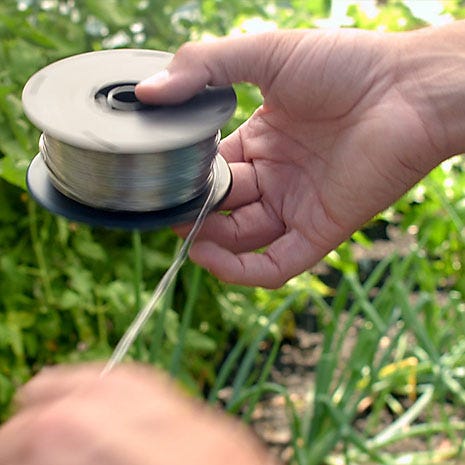 Easy Installation
You can quickly modify an existing garden fence with the Zareba® Solar Garden Protection Kit as it contains all the key components you need. String the 250-ft spool of 17-gauge aluminum wire along your existing fence posts to corral the area you wish to protect, connect the solar charger, then add the ground rod with clamp attachment to complete the setup. The warning sign lets humans entering your space know about the electrified line, while the fence tester helps ensure it's operating as it should.
Zareba® Solar Garden Protection Kit Product Details
Do you want to know more helpful details about the Solar Garden Protection Kit? Take a closer look at the in-depth specifications for this product.
Zareba® Solar Garden Protection Kit For Existing Fences
Model #
SOLGARDENABK
Includes

Zareba® 2 Mile Solar Fence Charger
Zareba® 17 Gauge Aluminum Wire – 250 ft Reel
Zareba® 6 ft Galvanized Grounding Rod
Zareba® Aluminum Ground Rod Clamp
Zareba® Electric Fence Tester
Zareba® Electric Fence Warning Signs – 3-Pack

Protects Against
Dogs, cats, groundhogs, rabbits, raccoons, squirrels, and other small nuisance critters
Where to Use
Around vegetable gardens, flower beds, shrubs, and other areas susceptible to animal damage
Zareba® Solar Garden Protection Kit For Existing Fences
Model #
SOLGARDENABK
Includes
Protects Against
Dogs, cats, groundhogs, rabbits, raccoons, squirrels, and other small nuisance critters
Where to Use
Modify fences around vegetable gardens, flower beds, shrubs, and other areas susceptible to animal damage